Environmentally friendly dry cleaning at a discount price
November 1, 2011
/
/
Comments Off

on Environmentally friendly dry cleaning at a discount price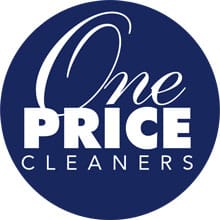 by Patte Smith
Moe Karfarzadeh is very proud of his dry cleaning business, One Price $1.99 Cleaners. With more than eleven years of experience, Karfarzadeh has established three stores — his newest opened in Castle Pines in October. Located in the Safeway shopping center, the cleaners offers $1.99 dry cleaning and laundered shirts for only 99 cents.
"We are the first environmentally friendly discount dry cleaners in Colorado," stated Karfarzadeh. "I want my customers, and prospective customers, to realize that you can have quality dry cleaning and laundry, and not have to pay 'an arm and a leg' for it."
Karfarzadeh has purchased state-of-the-art dry cleaning equipment from Italy and has a top-notch laundry facility for One Price $1.99 Cleaners. "Many of my customers that come to the Parker store don't live in the town but farther away. They kept encouraging me to open another dry cleaning store in Elizabeth, so they don't have to travel so far," Karfarzadeh smiles. "That is how much they trust us with their clothing. I'm happy to say we have a good reputation."
The Parker store opened only thirteen months ago and it has gone from a 400-square foot store to 1,400 square feet. Now Karfarzadeh wants to build a solid reputation in the Castle Pines community. "I want to build trusting relationships with my new customers. We don't sacrifice quality in order to give clients discounted prices."
Look for special offers for One Price $1.99 Cleaners to be coming soon to Castle Pines and neighboring areas. For more information about One Price $1.99 Cleaners, call 303-688-4422.