IREA to pay $3.65 million in capital credits to customers
March 1, 2013
/
/
Comments Off

on IREA to pay $3.65 million in capital credits to customers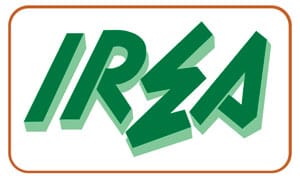 Article contributed by IREA
The board of Intermountain Rural Electric Association (IREA) voted to approve the retirement of $3.65 million worth of capital credit checks at its February board meeting on February 5. Board President Tim White said it was the sign of a financially healthy electric cooperative.
"I can't tell you the number of customers I have heard from over the past few years who say that every little bit helps. We work hard to control our costs so that our customers can receive the benefit. That has been the aim of the Association all along. It will be our aim going forward," said White.
Each year the board considers whether the financial condition of the Association warrants the retirement of capital credits. In the years in which the Association's margins or revenue exceeds its capital needs in the coming year, capital credits are retired and customers are refunded a portion of the retirement based on their electric consumption.
"This payment to our customers will take us to more than $65 million in retired capital credits since 2000," added White. "We are pleased to be in a position to retire more than three and half million dollars in capital credits this year and we certainly are committed to maintaining a financially strong Association so we can keep doing it in the future."
Customers with eight dollars or more in their capital credits account can expect to receive Association checks in March.