Jimmy's Photography captures people's dreams
January 1, 2012
/
/
Comments Off

on Jimmy's Photography captures people's dreams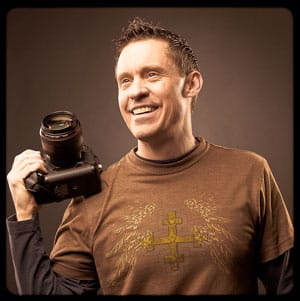 Jimmy Dozer found his niche photographing people. His passion shows in the personalities he captures.
By Amy Shanahan, photos courtesy of Jimmy Dozer
If you have attended an event in the Village shops at Castle Pines, or just taken time to browse the shops and restaurants, chances are you have come into contact with Jimmy Dozer, owner of Jimmy's Fashion Art Photography Studio. Jimmy's photography studio has been in its location for eight years, and is the last of the original shops in the Village.
Dozer, a native of Colorado, began his career as a professional photographer 25 years ago and he still has a passion for what he does. Dozer's warm smile, easy manner and enthusiasm for capturing memorable pictures make him a delight to work with.
In the early years of his career, Dozer photographed 30 to 40 weddings per year, but he quickly found his niche in working with children. He has become well known for capturing memorable moments in the lives of the babies, children, high school seniors, and families that he now photographs. Dozer, who has three children of his own remarked, "I strive to find that perfect expression with babies and kids."
Over the years, his business has grown to include commercial work, ad illustration, corporate identity and brand initiatives, but his passion still lies with children and families. Many families utilize Dozer's services with destination portraits in beautiful locales like Vail and Aspen, but he has also traveled to Florida, Arizona and other grand, scenic locations. Dozer will travel anywhere to give his clients their dream. "I strive to give people something rare and unique," he remarked. "I want to make their portraits not just beautiful, but memorable."
Dozer is very generous with his services. He photographs many of the community events in the Village, and has supplied the vendors with beautiful photos of their businesses and events for advertising and personal use (see front page for example). Dozer is also passionate about his charitable work with "Project Cure," which is the largest provider of medical supplies to developing countries.
As the holidays approach, Dozer's busy season is in full swing. He looks forward to "giving people something rare and unique." Jimmy's Fashion Art Photography Studio is located at 858 W. Happy Canyon Rd. #120. He can be reached at JimmysPhoto.com, or 303-688-5317.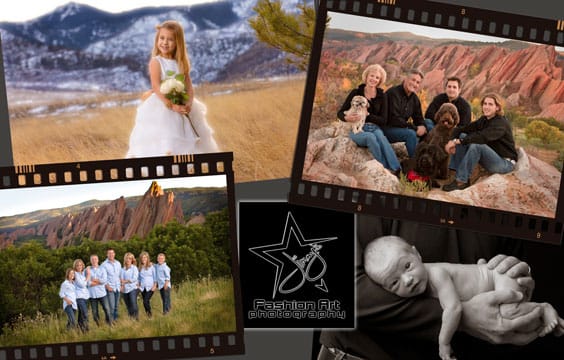 Pictured below is a sampling of Jimmy Dozer's work in photography.