Library "Anchor" Still Needed for CC-20 Parcel
October 1, 2008
/
/
Comments Off

on Library "Anchor" Still Needed for CC-20 Parcel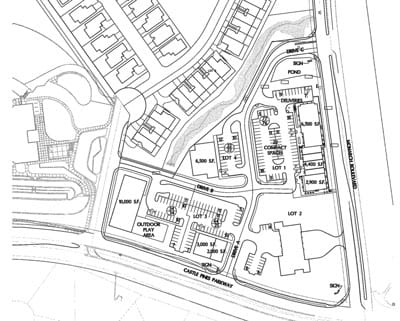 by Lisa Crockett
The fate of the land at the northwest corner of Castle Pines Parkway and Monarch Boulevard – land known as "CC-20" – has been a subject of debate in Castle Pines North (CPN) for several years. Now, on the eve of the election, an important chapter in CPN history is about to be decided.
"We think that CC-20 is the perfect site for the Castle Pines Library, and we're issuing a formal statement of support of the library," said David Verebely, President of the Castle Pines Economic Development Council.
A measure to provide additional funding for the library failed on the last ballot, leaving the planned shopping center without a strong anchor. Following the last election, landowner Village Homes agreed to wait for another election before making any changes in its plans for the site.
It is unknown what types of businesses will be housed at CC-20, although other library locations in Douglas County do allow the sale and consumption of coffee and other beverages, so it is possible that a coffee vendor may find a home in CC-20.
Bill Jenkins, the real estate broker who represents the Laramie Company on the project, said that plans include a bank, a restaurant, a day care center, a nail salon and business executive space. "For now, though, we don't have anything confirmed for CC-20," said Jenkins.
The possibility for a fire station at CC-20 was proposed and the Parker-South Metro Fire Rescue Authority signed a letter of intent, which stated that South Metro was considering the location. As of press time, the letter had expired.