CPN Homeowners for a Solid Foundation – Local Advocate Group Formed
October 2, 2008
/
/
Comments Off

on CPN Homeowners for a Solid Foundation – Local Advocate Group Formed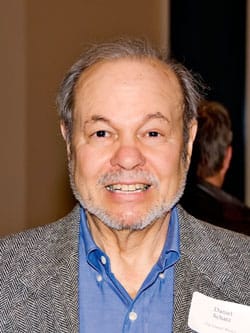 Dan Schatz


by Anthonette Klinkerman
For the last year, Sunday evenings have been a time for the gathering of citizens of Castle Pines North. The citizen advocacy group, CPN Homeowners for a Solid Foundation, meets to discuss concerns common to all residents, such as water conservation and the library initiative, as well as support the Castle Pines Chamber of Commerce in its efforts to remind residents to shop locally.
The group is also keeping up-to-date on the American Academy school project, as well as helping to find solutions for renewable water.
Acting chairman Dan Schatz, a resident of The Hamlet, explained the organization to be an open discussion format, voicing that no one arrives with any preconceived agendas. "There is a lot of transparency," he said.
The group relies on word-of-mouth to round up the dozen to two dozen "regulars". Meetings are generally a half hour to almost an hour in length, and meeting places vary. The group collected at Daz Bog Sunday nights during September.
Often there is a speaker, said Schatz, and eventually, as the group grows, they are seeking to add co-chairs.
For more information, contact Dan Schatz at 303-660-8881, or write to CPN Homeowners for a Solid Foundation, 8181 Monarch Blvd., Box # 49, Castle Pines North, CO 80108.