Local Athlete Makes the Olympics His "Goal"
August 1, 2006
/
/
Comments Off

on Local Athlete Makes the Olympics His "Goal"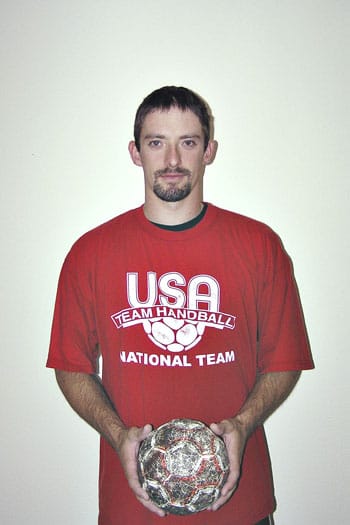 CPN resident Ben Ewing sets his sights on the 2008 Olympic games.

By Celine Hundt
Castle Pines North resident, Ben Ewing, is infectiously passionate about the sport of team handball. When most people imagine handball, it is a picture of two people hitting a ball against a wall with hands in the style of racquetball. Not everyone is aware that handball is, in fact, a team sport that consists of six players and a goalkeeper, and it was first played at an Olympic level in 1936 at the Berlin games.
Along with the rest of the current US team, Ben is determined to increase the stature of his sport in the United States. Ben first got interested in handball while attending Colorado State University. His coach, a former Olympian, saw Ben's potential as a goalkeeper and encouraged his talents. Now, Ben has taken the sport to a level that might just land him at the Olympics in Beijing in 2008.
As one of the youngest goalkeepers on the national team, Ben knows that the road to Beijing is a tough one. The US team will have to win the Pan-American games next summer, which is no small task given the competition. To get ready for such a challenge, Ben is concentrating on getting himself in the best physical shape possible, while undergoing rehabilitation for a back injury and shin splints.
In the little spare time he has, Ben works part-time at The Home Depot to fund his passion. In the long term, Ben's priority is to finish school with a major in Exercise Physiology at Metropolitan State College of Denver.
The sport of handball has brought a great deal to Ben's life and in return he has brought a great deal to the sport. He hopes for the day when handball enjoys the same notoriety and support in the United States as it does in Europe. Good luck Ben on your quest to China in 2008!