Make some extra cash, but stay safe
April 1, 2009
/
/
Comments Off

on Make some extra cash, but stay safe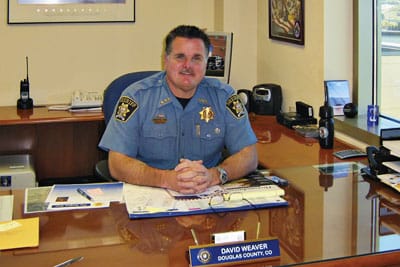 Message provided by Sheriff David A. Weaver
Community garage sales are a fun way to meet your neighbors and make a little extra cash. They are a great way to get rid of those extra items that have been taking up space in your garage or basement. The friendly atmosphere of the garage sale can also bring in people that are there to take advantage of the welcoming environment.
The following are crime prevention tips that can help you have a safe and successful sale.
Before the Sale:
Get help from friends and neighbors, it helps having more than one person on duty, especially during rush times.
Place smaller, more expensive, easy-to-pocket items next to your checkout table.
Cover items in your garage that you are not selling. Remove expensive items in your garage from view.
It is safest to hold your sale outside your house
If you set up the night before, make sure your garage windows are covered that your garage is secure.
Have a telephone available at your sale in case you need to call for help.
Secure dogs and other pets.
During the Sale:
Plan to stay at your sale the entire time. Do not leave sale unattended.
Keep minimal cash on hand.
Don't answer personal questions about your schedule, living situation, or what's in your house.
Keep your house locked while you are in the garage or yard.
Do not let people use your house for any reason-trying on clothing, testing small appliance to see if it works, using the bathroom or telephone, etc.
Leave radio or television on in your house so it seems like someone is inside.
Greet everyone so they know they've been seen.
Beware of distractions that could draw your attention away from money or other valuables.
Keep keys and garage door openers out of sight.
After the Sale:
Make sure to take down your signs around the neighborhood after the sale.
As always, report any suspicious activities to the Douglas County Sheriff's Office at 303-660-7500.
The annual CPN community garage sale is set for Friday, May 15 and Saturday, May 16. The event is sponsored by the CPN Master Assocation.