Meathead Movers make the most of summer
April 1, 2011
/
/
Comments Off

on Meathead Movers make the most of summer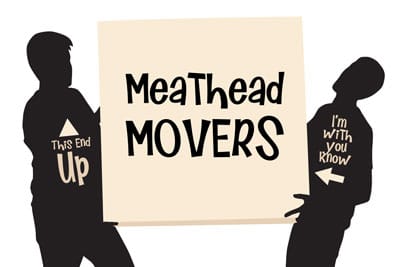 by Lisa Crockett
Rock Canyon High School senior Callan McGary is heading to Colorado State University in the fall to major in business finance. Before he gets there, he intends to gain some entrepreneurial experience and give himself and a few friends a summer job.
"Some friends of mine and I from the football team decided that instead of getting regular summer jobs, we'd sell our services doing yard work and hauling things for people doing local moves," said McGary.
To that end, McGary and friend Connor McKenna founded "Meathead Movers."
"For moves, we're looking to do things locally – the customer will provide the truck and then we'll fill it up, take it where it needs to go and then unload it," said McGary.
Also on offer from the company are lawn and yard care services. Lawn care ranges in price from $15 to $30, and the cost of other yard care services will be determined on a job-by-job basis. Moves are $20 per hour per worker.
"I think our greatest value is that we can offer services that are relatively inexpensive," said McGary.
For more information, contact by e-mail.