Mountain Lion Spotted in Stonecroft Neighborhood
April 1, 2006
/
/
Comments Off

on Mountain Lion Spotted in Stonecroft Neighborhood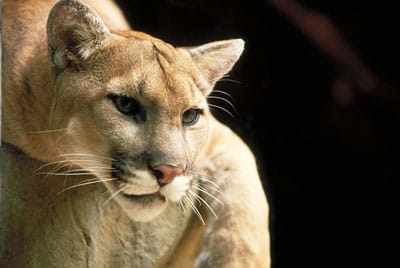 by Carin Kirkegaard
During the past week, there has been a report of a mountain lion in the Stonecroft neighborhood in Castle Pines North (CPN). The Stonecroft neighborhood is located behind the CC-20 lot at the corner of Castle Pines Parkway and Monarch Boulevard.
The animal was seen walking across Stonemont Drive toward Stonedale, and heading in the direction of The Ridge golf course. The most recent sighting occurred around 9 p.m.
Mountain lions are most active at night, although it is not uncommon to see them throughout the day. With more daylight hours and warmer weather, children will be outdoors later. Remember to exercise caution after the sun sets with not only children, but pets as well.
One of the greatest assets of CPN is the thousands of acres of open space that surround the community. With this open space come the animals that call it home. There are herds of elk and deer as well as other prey of mountain lions that inhabit the landscape surrounding CPN. Along with the benefit of open space is the responsibility of living with wildlife. Residents need to use precaution and common sense where wildlife is concerned, not only when entering a wildlife habitat, but also when wildlife enters a residential habitat.
The best way to evade a confrontation with a mountain lion is to make noise, alerting the animal to human presence. Typically, mountain lions want to avoid contact with people. In addition, the Colorado Division of Wildlife offers these tips to avoid a run-in with mountain lions in a residential area:
Install outside lighting.
Closely supervise children whenever they play outdoors.
Landscape or remove vegetation to eliminate hiding places for the animals.
Plant non-native shrubs and plants that deer do not like to eat.
Keep pets under control – roaming pets are easy prey.
Avoid feeding any wildlife, including deer.
Store all garbage securely.
The CPN Master Association has reported this sighting to the Colorado Division of Wildlife. Residents can also report wildlife sightings and find more information about the wildlife cohabitating with CPN at the Colorado Division of Wildlife at 303-291-7369, or visit www.wildlife.state.co.us.