New Postage Prices Effective May 14
May 1, 2007
/
/
Comments Off

on New Postage Prices Effective May 14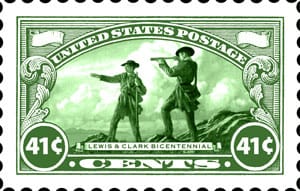 by Terri Wiebold
Information provided by United States Postal Service (USPS)
New postage rates went into effect on Monday, May 14, including a two-cent increase in the price of a First-Class Mail stamp to 41 cents. Post Offices nationwide are now selling the new 41-cent stamps and also one and two-cent stamps for customers who still have a supply of 39-cent stamps.
According to the USPS official website, the new prices reflect changes in operations and the marketplace and will offer more choices and ensure that all types of mail cover their costs. The new price structure will also create a more efficient mail system so that the overall cost of using the mail is as low as possible. In addition to the new domestic rates, changes took effect May 14 for customers sending international mail.
Also on May 14 the Breast Cancer Research semipostal stamp went on sale at the new 55-cent price. Since 1998, the Postal Service has raised more than $53 million for breast cancer research through the sale of this semipostal stamp.
Customers can order stamps online at www.usps.com or by telephone at 1-800-STAMP-24. The new stamps are also available at Automated Postal Centers and ATM's nationwide. For more information about specific rate changes, visit www.usps.com/ratecase.