New shooting range in Castle Rock focuses on a family-friendly environment
December 1, 2012
/
/
Comments Off

on New shooting range in Castle Rock focuses on a family-friendly environment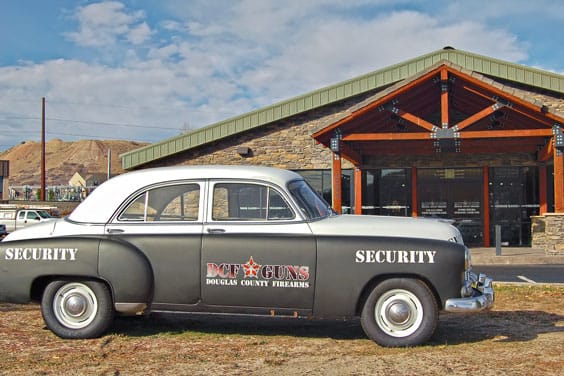 DCF Guns is now open at its new location on Park Street in downtown Castle Rock. The new facility features retail space, a shooting range, and classrooms for training.
Article and photos by Amy Shanahan
DCF Guns has been around since 2009, but they have made some significant changes and its new home in downtown Castle Rock is literally spectacular. Whether you are a long-time gun owner, or someone who is interested in giving shooting a try, DCF Guns is a must-see. DCF Guns was formerly located on Wilcox in downtown Castle Rock, and they recently moved to a brand new facility off of Wolfensberger. The family-friendly environment is bright and welcoming for both novice and professional shooters alike.
DCF Guns owners Josh Barton and Frosty Smith are passionate about making their business the best in the area. Both Barton and Smith left their former professions to turn their favorite hobby into the successful business that it is today. The new facility features 2,500 square feet of retail space, a ten-lane shooting range, and classrooms dedicated to training.
The new location offers a wide range of classes and training geared toward a large audience. Free gun safety classes are offered the first Wednesday of every month and are open to the public. Classes geared specifically toward women and taught by a female instructor include a conceal and carry class, a campus safety class for co-eds, and a general safety class. Classes for children are also available for groups such as the Boy Scouts and 4-H, and DCF Guns works with local police departments to offer an Eddie Eagle program, which teaches gun safety to young kids. Barton remarked, "We provide a comfortable environment so that families and kids feel welcome and don't feel intimidated about asking questions."
DCF Guns' membership program provides unlimited shooting for a monthly fee. Online reservations are also available to members and a full-time gunsmith is on site. Rental guns and walk-in shooting lanes are also available to those who are interested in trying out new equipment or to those without much experience.
Barton and Smith are also committed to giving back to their community. Their new facility was built entirely by local contractors and Barton has volunteered with the Castle Rock Chamber of Commerce for nine years. Both owners live in Castle Rock and they have participated in multiple fundraisers for the Douglas County Women's Crisis Center. Additionally, DCF Guns partners extensively with local law enforcement agencies including the Douglas County Sheriff's Office and the Castle Rock Police Department.
On December 15, stop by for "Glock Days", a free event featuring give-aways, free gun safety checks and Glock armor on site. DCF Guns is now located at 1155 Park St. in Castle Rock. Hours are Tuesday through Saturday from 10 a.m to 7 p.m. 720-515-2006 or www.DCFGuns.com.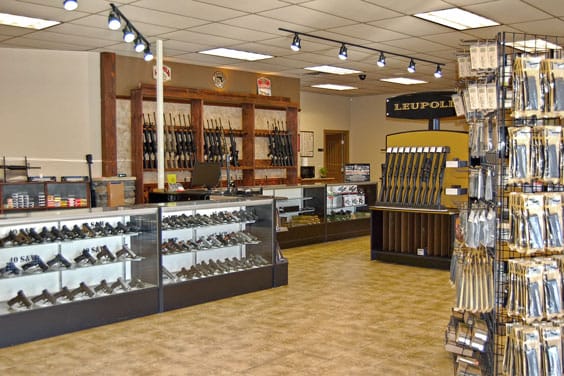 2,500 square feet of retail space offers new and used guns, safety equipment and accessories for both the novice and professional shooter. A full-time gunsmith is on site at the new facility.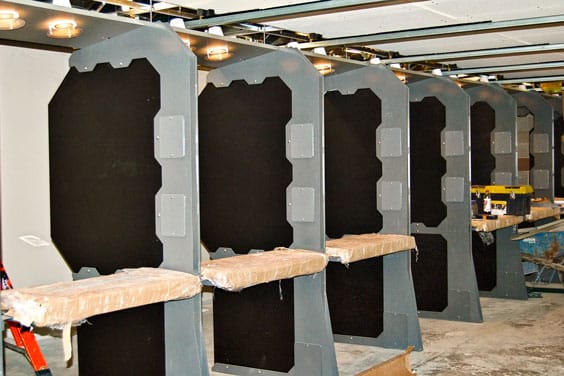 The ten-lane shooting range is enclosed with rebar, stone and steel for ultimate safety, and features an upgraded air filtration system.