New shop in the Village promises fine goods for fine folks
November 1, 2014
/
/
Comments Off

on New shop in the Village promises fine goods for fine folks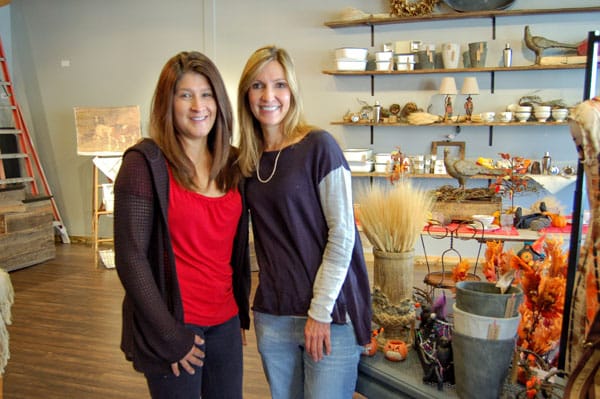 Suzette Brauch (left) and her niece Michelle Strohfus (right)are thrilled to bring more retail options to the Castle Pines community. Their shop "Miscellany" promises to bring 'fine goods for fine folks with enthusiasm for all things splendid'!
Article and photos by Amy Shanahan
Miscellany is a fun and funky new store that recently opened across from Jimmy's Photography Studio in The Village at Castle Pines and carries a wonderful assortment of unique clothing and accessories, home goods, gift items, and vintage pieces. Miscellany is the latest venture for Castle Pines Village resident Suzette Brauch, who opened the shop along with her niece Michelle Strohfus.
Colorado native Brauch is a full-time anesthesiologist who was interested in exploring her creative side and this shop allows her the outlet to do so. "This shop is meant to make you smile when you walk in," remarked Brauch. "Michelle and I don't take ourselves too seriously and we want to have fun and make friends with the people in our community. We want everyone, men and women, to feel comfortable coming in."
The store radiates warmth and comfort with a beautiful selection of clothing from designers such as Bear Dance and Lime and Chili. Funky jewelry is strewn throughout the store, along with beautiful canvas bags from Jesselyn Blake. Unique gift items and rustic home décor are also on display along with vintage and "found" items. Brauch plans to bring in holiday-themed items throughout the year, and has a dedicated area full of wonderful gift items for men.
Brauch believes that her shop will evolve over time in order to meet the needs of the community and she is excited to be a vital part of Castle Pines. "I'm committed to my community and would love to see more retail activity in this lovely and quaint shopping area. I love the warmth and friendliness of this community and hope that I can add something unique and special to this place I live."
Miscellany is currently open and invites the community to join them for the shop's grand opening on November 15. Miscellany is located at 862 W. Happy Canyon Road, Suite 105. For additional information, call 303-993-3198.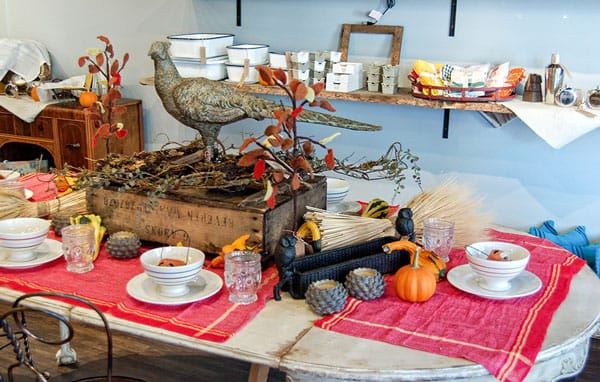 Rustic home decor, including both decorative and functional items are displayed throughout Miscellany.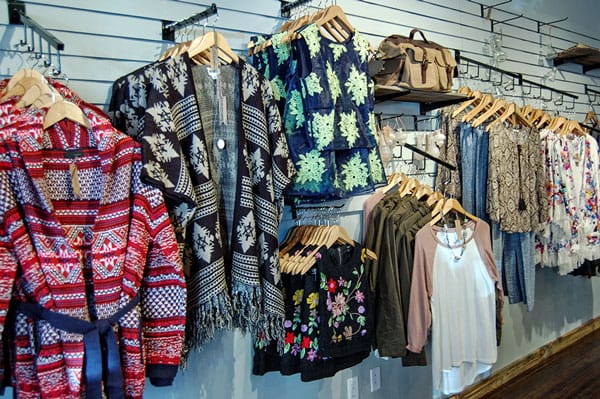 Cozy sweaters and unique clothing items, as well as beautiful bags and funky jewelry are for sale at Miscellany.