New Swim Team in Castle Pines
February 1, 2009
/
/
Comments Off

on New Swim Team in Castle Pines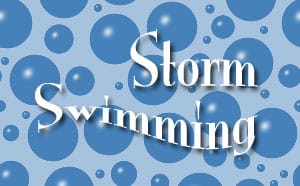 Submitted by Kevin Millerick
A new summer swim program is coming to Castle Pines in 2009. Castle Pines Storm Swimming will open its doors this summer, based at the HOA1 pool. Due to the increasing demand for summer swimming the past few years, this new program will welcome all residents of Castle Pines who want their children to have a safe, fun, enjoyable, and productive summer.
The coaching staff of Kevin Millerick, Sam Piccolotti and Sarah Millerick will lead the new program after successfully guiding the Castle Crocs for the past two seasons. With more than 30 years of combined teaching and coaching experience, Storm will provide the best possible program to ensure the proper development of local swimmers. While under the guidance of these dedicated coaches over the past two years, many local swimmers have been inspired to continue to swim year-round. According to Kevin Millerick, the number of All Star qualifiers from Castle Pines, the fastest swimmers in the summer league, has more than doubled under their direction.
CP Storm will offer the latest in cutting edge swimming technique instruction for residents' children. "Teaching great technique, reinforcing the most important fundamentals and stressing attention to detail is the way the best swimmers in the world are taught," said Millerick. "This is especially important even if kids swim only in the summers. This kind of swimming education will serve them for a lifetime."
For swimmers who are more competitive, Storm will help them achieve their goals. "The philosophy of this program centers on teaching children how to swim correctly first and foremost," Millerick said. "Once swimmers begin to master the most important fundamentals, they can then swim distances and speeds that are appropriate to their age and ability."
Storm swimming is a non-profit organization that will be run by a parent-led group of Castle Pines residents. For more information please visit www.stormswimming.com or call 303-818-4283.