November 1, 2012
/
CPC
/
Comments Off

on One heck of a mud bath…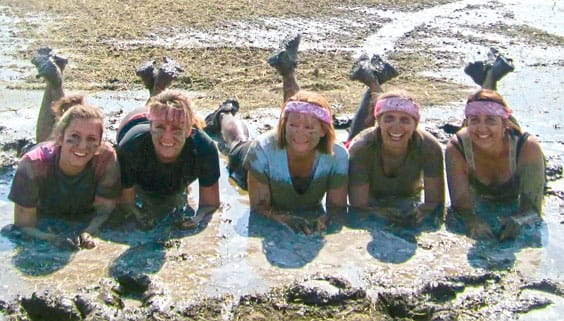 Dirty Girls
Castle Pine neighbors Cassidy and Cindy Vatter, Michelle Wendolt, Michelle Stutler, and Lisa Nicklanovich relax in the mud after the Dirty Girl 5K mud run and obstacle course on September 22.
A portion of all registration fees is donated to the National Breast Cancer Foundation. For upcoming event info, go to www.godirtygirl.com.
Photo courtesy of Michelle Stutler.

CPC