April 1, 2007
/
/
Comments Off

on Other BIP News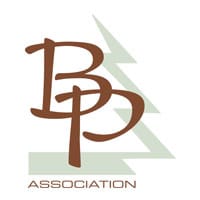 by Elean Gersack
Business in the Pines Website is Up and Running
The Business in the Pines website is up and running. Look up participating businesses, find out about upcoming events, and download membership materials. Check it out at www.businessinthepines.com.
And the winner is ….
In each issue of The Connection, one Business in the Pines member will receive a free one-third page ad designed by the CPN Connection graphic artists. Congratulations to this month's winner, The Flower Shop!
Members and Margaritas
Join other members of Business in the Pines on Thursday, April 12, from 5 p.m. to 7 p.m. at the HOA1 Clubhouse, 7233 Tenby Way, for an after hours gathering to get to know one another and celebrate the formation of the Business in the Pines Association. We hope to see you there.
Business in the Pines Sponsored Events
Easter Fest
(Sponsored by the CPN Master Association and Business in the Pines)
Saturday, April 7
1 p.m. to 3 p.m.
Parking lot at the Colorado Capital Bank Building at Village Square Drive in CPN
Market in the Pines
June 9, July 14, August 11 and September 8
8 a.m. to 12 p.m.
Castle Pines North Community Center
7404 Yorkshire Drive
For more information about Business in the Pines, including a current listing of members and details about upcoming events, please visit www.businessinthepines.com. Watch for Business in the Pines membership directories coming soon to participating member locations.
Business in the Pines was created by the Castle Pines North Master Association to establish and promote an environment of communication, cooperation and support for the local businesses in the Castle Pines North ommunity. To learn more about Business in the Pines, please contact Sharon Kollmar at 303-688-5656 or at sharon@businessinthepines.com. Visit www.businessinthepines.com for more information.