Pet Stuff Place offers natural and organic pet food
August 1, 2010
/
/
Comments Off

on Pet Stuff Place offers natural and organic pet food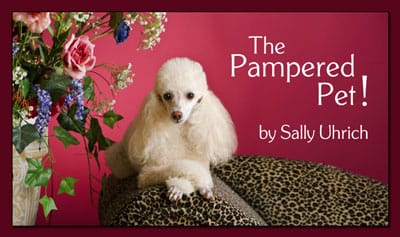 by Sally Uhrich
One of the newest additions to The Village at Castle Pines is The Pet Stuff Place. Although the store offers many pet items, the most appealing is the selection of canine and feline food. A wide variety of wholesome, natural foods are available for your pet. All food is preserved naturally and contains no by-products or fillers. Essential vitamins and minerals are standard ingredients, along with balanced omega 6 and 3 fatty acids. Pet owners have the choice of dry, canned, frozen or freeze-dried food.
The store offers a wide variety of brands for dogs and cats:
Taste of the Wild is made with real roasted meats and supplemented with fruits and vegetables. The grain-free formula and natural antioxidants support overall good health.
Wellness Formula is made from deboned chicken and fish. It contains no animal by-products, corn, soy, dairy or other known ingredients to cause allergic reactions.
Fromm Four-Star Nutritional contains USDA-inspected meat and fish, free of hormones or medications.
The Honest Kitchen brand offers healthy, dehydrated pet foods that let you create fresh, natural meals for your pet. All recipes are made with 100% organic grains.
The holistic brands offered are Innova and Merrick. They offer ingredients from the five food groups and oils that naturally support a healthy weight.
EVO is completely grain-free and has the highest protein content of any pet food on the market.
California Natural is hypoallergenic and free of high-risk ingredients. The different varieties are a good choice for pets with skin and digestive issues.
Dick Van Patten's Natural Balance Organic Formulas are GMO free and contain no pesticides. Natural, organic formulas use only free-roaming, humanely treated, antibiotic and hormone-free chicken.
Evanger's Canned Game Meats are an excellent choice for cats. The cans are hand-packed to maintain each recipe's contents, whether it is a whole fish dinner or chicken parts supplement.
The Pet Stuff Place offers a vast array of pet food. The different varieties are a natural and wholesome way to meet the specific dietary needs of your pet.
For more information, visit or call The Pet Stuff Place at 303-814-6060 or visit www.thepetstuffplace.com.