Picture perfect in life and in business
May 28, 2023
/
/
Comments Off

on Picture perfect in life and in business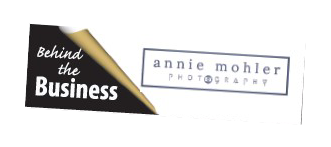 From the outside, Surrey Ridge resident Annie Mohler appears to live a "picture perfect" life. She fully and completely agrees.
Mohler is a master photographer who lives on a farmhouse property north of Castle Pines Parkway with her husband, Seth, who she says is the funniest man on the planet, and their two daughters, Ava (17) and Reese (15).
Mohler has a genuine passion for portrait photography which goes back to her years in high school. She started her professional journey wanting to take better photos of her family. This led her on the path of becoming a professional portrait photographer who excels at creating artful memories for high school seniors and families. She is known for giving them extra special attention and offering them many unique settings. Mohler loves the artsy, creative and entrepreneurial aspects of her chosen profession. Connecting with others is what she enjoys the most.
Mohler's mother-in-law, well-known Colorado philanthropist Arlene Johnson added, "Annie is a beautiful girl with such a caring heart. I am happy to call her my daughter-in-law. Annie always takes a project from start to finish, and everything is done to perfection!"
Aside from using the family farmhouse as a picturesque backdrop, Mohler enjoys shooting photos at Bear Creek Lake Park, Downtown Littleton, Fly 'n' Bee Park, Parker Regional Park and the Highlands Ranch Mansion. Mohler said, "I am always up for an adventure, and since we live in such a beautiful state, we are not limited to just nearby places." She loves to help high school seniors celebrate their accomplishments in a fun, creative and relaxed environment. It is also important to Mohler that she offers her services at affordable pricing.
"As a wife and mother, it is so important to celebrate our lives every day in a tangible way," said Mohler. "I put a lot of value on the visual reminder that photographs help keep our memories preserved. They are a time capsule that protect the all too rapidly evaporating time."
Another passion of Mohler's is shooting photos of wildlife and nature. In their idyllic farmhouse setting, the opportunity to see every type of wildlife is part of the natural habitat and wonderment of the area.
Seth summed up his wife by saying, "She is the captain of our family life, and she builds it along with her business through sheer dedication and love. She maximizes the beauty around all of us and that of her clients."
The Mohlers look forward to many annual traditions such as their big lobster dinner each Christmas Eve, as well as other yearly events. Also, a much-anticipated trip to Japan is in the family's future.
By Nancy Koontz; courtesy photos