Residents to elect city officials in November
June 1, 2009
/
/
Comments Off

on Residents to elect city officials in November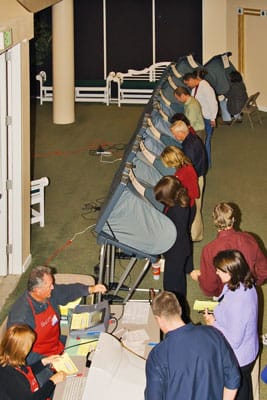 by Lisa Crockett
Are politics in your future? Do you have a desire to become more involved in the Castle Pines community? Could you be the future mayor or treasurer of the City of Castle Pines North (CPN)? Now is your opportunity to explore the possibilities.
The CPN City Council recently passed an ordinance which establishes "staggered" terms for members of the city council. After this November's election, some members of the council will be elected to serve four-year terms and some will serve two-year terms.
According to the ordinance, the mayor, the city treasurer and the city clerk will all be elected to four-year terms, as will the city council members who receive the most votes in each ward.
Council members receiving the second-most votes in each ward will serve a two-year term following this election, but will thereafter be elected to four-year terms, ensuring that in the future the city council will always retain some experienced members.
As stated in the ordinance, which became effective in April, "It is the intent of this Ordinance to implement the four-year staggered terms of elected office . . . for all elected City offices, with one City Council office in each City Council Ward filled by election for a four-year term every two years."
This November, however, every city council seat is open since current city council members were all elected to a two-year term in the 2007 election. Two council members are elected for each of the three wards respresented in the city.
Although the deadline for submission and the specific details about the election have not yet been decided, now is the time to be thinking about your role in the City of Castle Pines North. Watch for updates on the election process at www.cpngov.org. email contact by e-mail .