October 1, 2015
/
/
Comments Off

on STEM Wars


By Patte Smith; photos courtesy of Douglas County Libraries
A long time ago in a galaxy far, far away…wait, no, that's not right. It is October 2015 here on earth where spaceships do not fly up and down I-25 – but parents you can shuttle your kids ages 6-12 to the Douglas County Libraries STEM space odyssey that is not light years away.
STEM comes to life in a Star Wars themed extravaganza bringing Science, Technology, Engineering and Math to life at the Douglas County Fairgrounds Events Center on Saturday, October 24 from 10 a.m. to 3 p.m.


Colorado native and Emmy award-winning meteorologist Dave Aguilera from CBS4 television will also take the stage with his optimistic look at weather, no matter how the sky looks. Aguilera always tries to bring a little sunshine into the lives of his audience.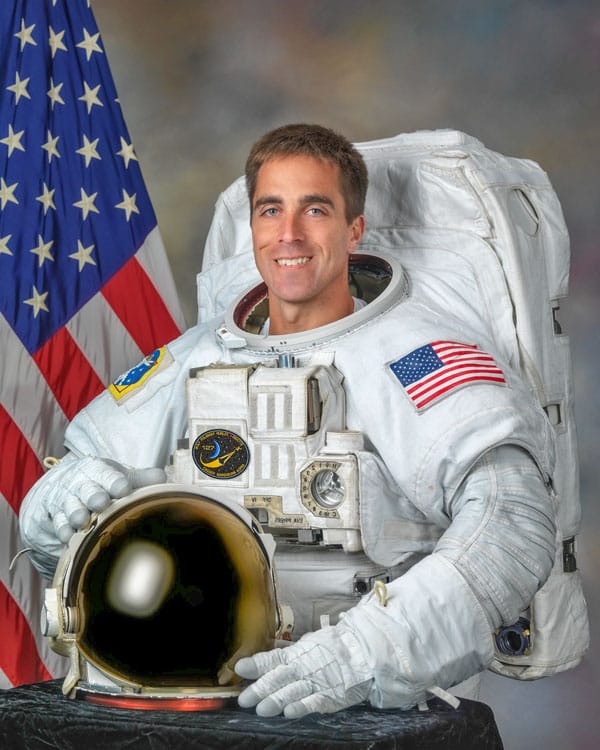 Children will also be captivated by U.S. Navy Captain and NASA astronaut Chris Cassidy, who has traveled more than 6.5 million miles in space and orbited the Earth nearly 3,000 times. Cassidy is currently the chief of the Astronaut Office at Johnson Space Center in Houston. Prior to his career at NASA, Cassidy served ten years as a Navy SEAL and won two Bronze Stars for combat leadership service. He will appear at the "Star Wars" exhibition to educate children and adults about space in regards to science, technology, engineering and math.
Kids can participate in interactive gaming with Oh Heck Yeah, an innovative creative team who designed and staged street arcade games on Denver's 16th Street Mall. Players control the games' characters by moving their bodies. The premise is that integrated play builds more connected, creative and fun communities.
Children must be accompanied by an adult and all attendees must have a ticket. Tickets are $7. Space is limited so register soon. For more information and to purchase tickets, visit www.douglascountylibraries.org. For more information about Oh Heck Yeah visit www.ohheckyeah.com.