Summer Camp Ideas to Keep Kids Busy Close to Home
April 1, 2007
/
/
Comments Off

on Summer Camp Ideas to Keep Kids Busy Close to Home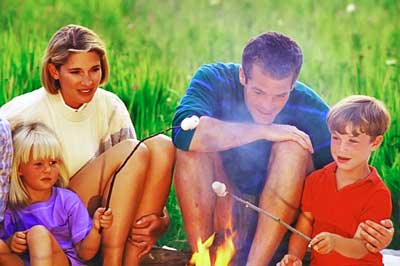 Wildlife Experience, 10035 S. Peoria St., Parker – weeklong wildlife camps for ages five to 10: www.wildlifeexperience.org, 720-488-3300.
South Suburban Parks & Recreation, various locations in South Suburban district – a large variety of camps for ages five and older: www.ssprd.org, 303-708-9500.
Primrose Schools, Lone Tree, Highlands Ranch, Parker – a variety of themed camps for younger kids: www.primroseschools.com, 303-792-9234.
Vacation Bible School, Castle Pines Community Church – June 25 to 29 at Timber Trail Elementary: www.castlepineschurch.org, 303-663-9755.
Around the City
Bits, Bytes, & Bots Computer Adventures, Jim Elliot Schools, 2680 E. County Line Rd #C, Littleton – camps for ages 6-14 involving robotics, game creation, movie making, web design and more: www.bitsbytesbots.com, 303-494-2687.
Rocky Mountain Theatre for Kids, Unity Church of Denver, 3021 S. University Blvd., Denver, CO – 2-4 week acting camps for ages 5-16: www.theatreforkids.net, 303-245-8150.
Denver Center Theatre Academy, 1101 13th St., Denver – performing arts classes for ages 2 1⁄2 and up: www.denvercenter.org, 303-446-4892.
Mad Science, various Denver locations – 3 different science camps for ages 7-12, and one for ages 4-6: www.madscience.org:8080/colorado/, 303-403-0432.
Thorne Natural Science School, Littleton and Boulder – environmental education for ages 6-8, 9-11, and 12-15: www.thorne-eco.org, 303-499-3647.
Falcon Sports Camps, Air Force Academy campus – large variety of sports camps for ages 8-18, including some residential camps: www.goairforcefalcons.com, 719-333-2116.
Colorado Academy Camps, 3800 S. Pierce St, Denver – programs for ages 5-18 in academics, art, sports and more: www.coloradoacademy.org, 303-986-1501
Kent Denver School, 4000 E. Quincy Ave, Englewood – Academics, arts, and sports camps for as young as 4 years old: www.kentdenver.org, 303-770-7660 X 627
Downtown Aquarium, 700 Water St., Denver – marine-themed summer camps for ages 5-10: www.downtownaquarium.com, 303-561-4444
Dumb Friends League Critter Camp, 2080 S. Quebec St., Denver – a camp for animal-loving third-fifth graders: www.ddfl.org, 303-751-5772 x7231
Find more summer camp ideas at www.cpnhoa.org