Super fun Field Day at Buffalo Ridge Elementary
November 1, 2015
/
/
Comments Off

on Super fun Field Day at Buffalo Ridge Elementary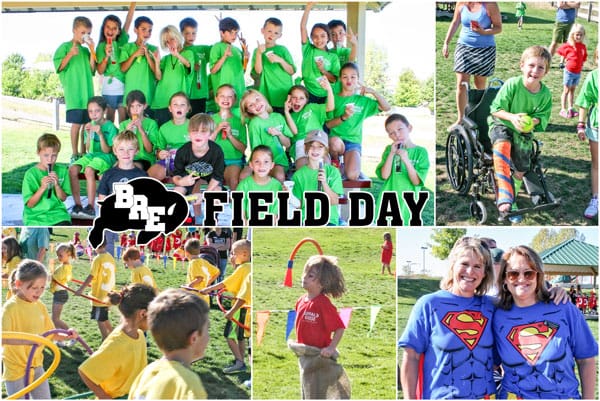 By Kathy Fallert; courtesy photos
September 24 was a beautiful fall day as Buffalo Ridge Elementary (BRE) hosted its annual Field Day themed for Super Heroes. There were multiple stations for the kids to rotate through which included a giant inflatable obstacle course, water balloon toss, Nerf archery, and potato sack races.
Organizer and P.E. teacher Ronda Gutierrez commented, "We had 12 stations total that focused on fun activities that engaged students in friendly competition and gave them the opportunity to build relationships between classmates to start the year on a positive note. Sportsmanship and fair play is something I stress in and out of the classroom. To witness the high fives and positive comments between students was very rewarding!"
Split up with two sessions, morning and afternoon for different grades, the students had a blast and built some friendships too. Gutierrez continued, "Kurt Junggren who is a parent at BRE was a great help coordinating all 50 some volunteers. Field Day is a day that students look forward to each year! With all of the changes in Douglas County, it is great that we are able to hang on to traditions like Field Day."
To find out more about activities at BRE, visit www.sites.google.com/a/dcsdk12.org/buffalo-ridge/.