Three-time triple crown champs
September 1, 2016
/
/
Comments Off

on Three-time triple crown champs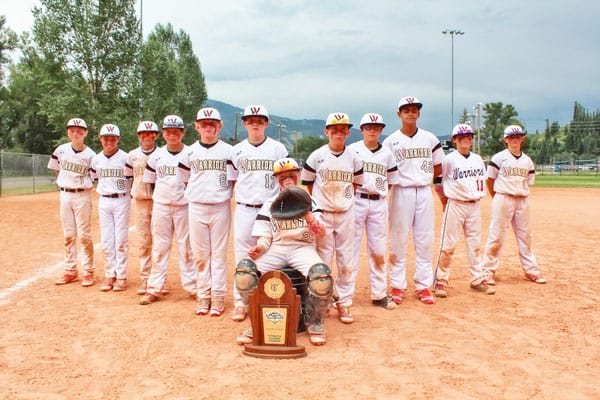 And the winners are (pictured left to right): Noah Scott, Dante Nori, Chase Jaworsky, Kohl Rullo, Carson Tinney (CPV), JT Shank (CP), Dyaln Goltl (CP), Garrett Tripplett, Dominick Cristinzio, Julian Terrazas, Khaden Rullo and Brayden Duman.


By Kathy Fallert; photos courtesy of the Shank family
That crazy talented team of Castle Pines (CP) and Highlands Ranch boys who won the triple Crown World series last year on the 3n2 Warriors team won it again this year, making it three out of four years as victors. The team is part of a nonprofit called the Highlands Ranch/Castle Pines Youth Sports Club (HRCPYSC), which does fundraising to support the boys' travel costs.
Five-year team catcher and CP resident Dylan Goltl commented, "It felt great to win because we are the only team to win it three times. I felt like we were playing so well, no one was going to stop us!"
CP resident and Assistant Coach Jon Shank remarked, "It's just a privilege to be around such a hard working group of young men. They practice and play from December to August, playing almost 90 games this year in five different states. While they all have great ability, their attitudes and willingness to put in the work required to be great is what sets them apart."