Tutoring and test preparation coming to Castle Pines
November 1, 2016
/
/
Comments Off

on Tutoring and test preparation coming to Castle Pines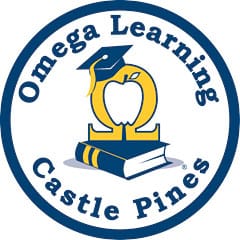 By Amanda Merriman
Academic support is coming to Castle Pines with the opening of Omega Learning Center. The center is slated to open mid to late November and will be located at 7298 Lagae Road, Suite B, next to Dazbog Coffee. The hours of operation will be Monday through Thursday from 11 a.m. to 7 p.m. and Saturdays from 10 a.m. to noon. Hours may be extended as needed in the future. The owner and director of the facility is Castle Pines resident Lori Peeples.
Peeples has been in the community for five years and as Peeples expressed, "As a parent, I saw a great need for the availability of tutoring and test prep." Peeples initially studied education in college and eventually went on to major in business. Additionally, Peeples proudly served on active duty in the Army for nine years (see front page story). This combination of interests and dedication to service makes Peeples a natural as the director/owner of the Castle Pines Omega Learning Center. Peeples was inspired to become involved with Omega after researching the company's positive and collaborative approach to supplemental education along with the favorable reviews she read from parents.
Omega centers are part of a nationwide company that offers K-12 tutoring and test preparation. Omega Learning Centers has nationwide AdvancED accreditation, which is the highest level of educational accreditation in the country, according to Omega's website. Additionally, Omega centers provide pre and post assessments to track students' learning styles and progress. Students work with the same tutor during their time at Omega, providing a consistent and tailored approach designed to bridge educational gaps and give students the best outcomes. Omega tutors communicate daily with parents and teachers and can even participate in school conferences if requested, forming a valuable trio of support for learners.
Another highlight is the company's commitment to Castle Pines. As Peeples remarked, "Omega Learning Center is a proud member of the Castle Pines Chamber of Commerce … and is a true educational advocate and community partner." Peeples also looks forward to fostering relationships with the schools in the area by sponsoring school events to support teachers, school programs and, ultimately, the students.
For additional information, call 303-218-5200 or visit CastlePines-CO.OmegaLearning.com.