Vigilance: The key to water safety
May 1, 2019
/
/
Comments Off

on Vigilance: The key to water safety

By Terri Wiebold; photo courtesy of the O'Melia family
Drowning is preventable. Tragedies often lead to change, which is precisely what we hope will happen after reading this pool safety article.
Every year as the weather warms and pool season begins, The Connection reminds readers about precautions to take in and around pools. Whether it is properly securing gates and covers for a backyard pool or the "what not to dos" at the neighborhood community pool – all of which are important, nothing is a substitute for vigilance.
I was recently contacted by a Castle Pines family whose 12-year-old son just joined a local swim team. They shared a story that impacted me deeply and something I believe is worth passing along. They told of another young boy, a family friend in a neighboring community, who drowned a few years ago in a tragic accident at a neighborhood pool.
The boy was 12 years old, an all-around athlete and a skilled competitive swimmer. The day following one of his best swim meets (at which he anchored two relay teams and qualified for All Stars), the boy's parents dropped him off at a friend's birthday party at the neighborhood pool he had swam at many times before. Within an hour, the parents received a phone call no parent wants to receive.
Their 5'8" son was found submerged, unconscious in 4 feet of water. There were no witnesses, despite the 35 kids, two adults and two lifeguards present. The coroner's report showed no direct trauma and no medical cause for the tragedy. It confirmed that the boy had been underwater for anywhere from five to 10 minutes; he drowned.
Exacerbating the tragic loss was the fact that his death was 100% preventable.
Moments can mean life or death in a drowning incident. South Metro Fire Rescue (SMFR) Authority emphasizes that if anyone is missing, always check the water first. Know where safety equipment is near any pool, including a rescue pole or life preserver and a telephone. Learn CPR and water rescue procedures. And above all, be vigilant and ALWAYS have eyes on the water.
There are many community and neighborhood pools in and around Castle Pines, some of which have lifeguards and some of which do not. You can't assume someone else is watching and you can't rely solely on others to be the ones paying attention. Conscious vigilance saves lives.
The South Metro Safety Foundation offers CPR, first aid and life safety classes throughout the year geared for youth and adults. For more information, visit www.southmetrofoundation.org.
If you have questions or concerns about water safety, contact SMFR at 720-989-2000, www.southmetro.org or email info@southmetro.org. Additional resources are available through American Red Cross at www.redcross.org.
IN LOVING MEMORY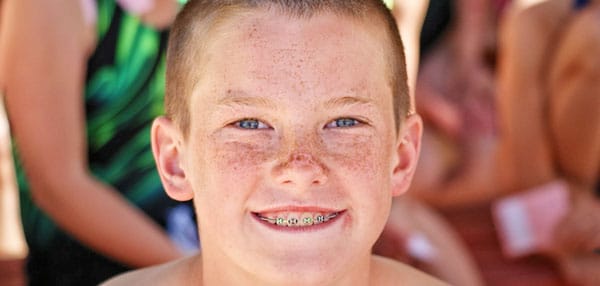 Drennen O'Melia
1997 – 2010
https://drennensdreams.org/