A father's plea: Not guilty by reason of insanity
December 1, 2013
/
/
Comments Off

on A father's plea: Not guilty by reason of insanity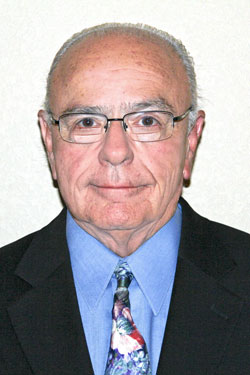 Jack Zelkin
By Joe Gschwendtner; photo courtesy of Jack Zelkin
Jack Zelkin is an accomplished public speaker with more than 30 years of experience in business. His exposure to the mental health system spans more than 15 years, and his personal journey has led him to professional triumph in the criminal justice system. His firm, NGRI Investigations operates out of his Castle Pines home office. He hopes to help educate others by sharing his and his son's story.
Jack knew his son was fragile. He was bullied in school and had his moods. Yet, he was a straight "A" student and a scholar with a passion to serve Latin America's poor. After four summers of providing humanitarian assistance, he rose to assistant project director of Amigos de las Americas. As a senior, he managed the college volunteer office.
In 1997 Jack's son lost touch with reality and experienced a clinical psychotic break. Following hospitalization, he was diagnosed a "delusional paranoid schizophrenic." Medications were prescribed and his balance was restored, producing a mental normalcy not previously known. So much so that he married a woman from Central America and fathered two children.
Unfortunately, he stopped taking his medications and became severely delusional. Absent his meds, hallucinations reigned and voices in his head ruled his life. Not surprisingly, he bounced in and out of institutions that temporarily stabilized him with drugs. His wife divorced him and he became homeless.
In 2010, Jack's son did the unthinkable: he stabbed three people with a pair of scissors. No one was seriously hurt, but he was arrested and charges of attempted homicide were leveled against him. With a possible criminal sentence of up to 60 years, the Zelkin family nightmare had reached epic levels and Jack decided to get involved.
He spent the next six months helping build his son's defense – a "not guilty by reason of insanity" (NGRI) plea. Television cases and soap operas to the contrary, NGRI pleas are rarely accepted because the burden of proof requires detailed documentation, frequently unavailable or unaccessable due to public health methodological shortcomings.
Through self-education and with voluminous detail, Jack worked with mental health professionals to chronicle that proper diagnoses were, in fact, rendered by health practitioners, but that necessary institutionalization actions for his son were ignored. Zelkin asserted that his son had been let down by the psychiatric community, and successfully maintained that his son should be institutionalized and medically treated instead of criminally incarcerated.
Today, Jack and his wife visit their son several times a month and say he is doing wonderfully! Since the adjudication, Jack has been invited to speak professionally with psychiatric interns and law students about NGRI. The bulk of his services center on offering evidentiary support to those consumed by the legal trauma and effects of extreme schizophrenia. Jack says he is available and looks forward to talking with families in similar situations looking for help.
For additional information about Zelkin or NGRI, visit www.ngri-investigations.com.