May 1, 2014
/
/
Comments Off

on Tasty Taquitos
A fiesta in your mouth for Cinco de Mayo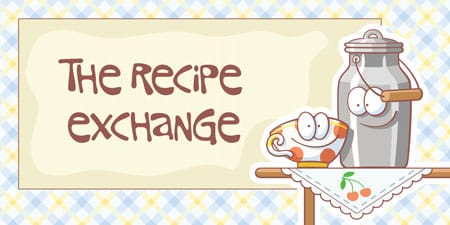 Article and photo by Lisa Crockett
Cinco de Mayo is a celebration of the victory of the Mexican Army over French forces in the Battle of Puebla in May, 1862. And while the holiday is observed in some parts of Mexico, it's a much bigger holiday here in the States – especially the southwest, where it's observed as a way to celebrate Mexican-American pride.
Taquitos are great for a Cinco de Mayo party – much easier and neater to serve than regular tacos. They're kid friendly but great for grownups too, and make a great vehicle for guacamole, salsa, or sour cream (or all three!) There are great frozen varieties on the market, but as with most things, they're even better made from scratch. As a bonus, they're easy to make, even in mass quantities, and can easily be made ahead and then quickly baked just before guests arrive.
I confess that at our house Cinco de Mayo is usually just a regular day, but I love Mexican food so it makes regular appearances at our meals. It's nice that I can whip up a batch of these and then serve them with a vegetable or a salad and have a tasty dinner everyone loves with little mess left over after the meal. If you're serving them for a party, they make a nice, substantial part of a party buffet and would make a great compliment to an icy blended drink – the perfect thing for the potlucks and barbecues to come over the next few months.
Look for tortillas that are extra thin. Small tortillas are perfect for finger food – the ones I used in this recipe were about 5 inches in diameter. I used about three tablespoons of meat per taquito, and that amount worked nicely served on a plate and eaten with a fork. If you plan to serve them without utensils, reduce the meat to about two tablespoons and roll them tighter. Traditionally, taquitos are fried, but baking them crisps the tortillas beautifully and makes for a much healthier option.
Whether you eat these for a fancy fiesta, or just Tuesday night dinner, enjoy!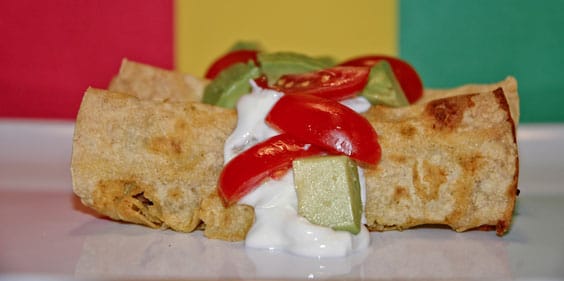 Tasty Taquitos
3-pound chuck roast
2 cups salsa (bottled picante sauce or salsa, hot or mild according to your preference)
Three dozen tortillas (small, thin corn – white or yellow)
For garnish: sour cream, salsa, guacamole, and avocado
Preheat oven to 425 degrees.
Place the roast in a slow cooker and cover with picante sauce (if your roast is larger than three pounds, use more than two cups of salsa, enough to generously cover the meat in the slow cooker.)
Cook the meat on low until it's falling apart and can be shredded with a fork.
Shred the meat thoroughly and stir with salsa until well distributed. Remove meat from slow cooker with a slotted spoon and place in another bowl. Meat should be moist, but not soupy; there will likely be some liquid left in the slow cooker when you're done.
Warm tortillas on a well-greased griddle, about a minute on each side, until warm and pliable.
Fill each tortilla with two to three tablespoons of meat mixture, roll, and then place seam-side down on a greased, foil-lined baking sheet.
Bake taquitos for about 10 minutes or until tortillas are crispy and lightly browned.
Serve with desired garnishes.