A fundraiser to beat the band
May 1, 2014
/
/
Comments Off

on A fundraiser to beat the band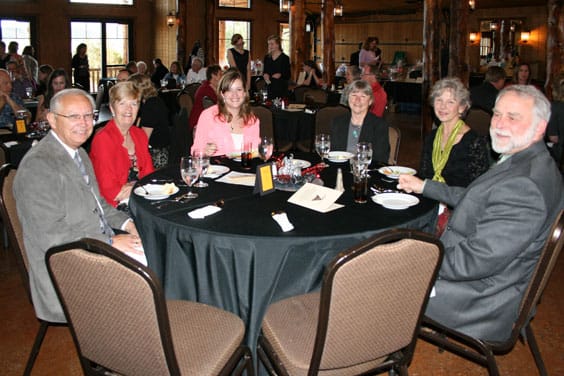 The Castle View High School gala fundraiser in support of the
music program was a fun-filled evening for all who attended.
By Amy Shanahan; photo courtesy of Jeffie Kopp
The Castle View High School (CVHS) band booster club was thrilled with the results of its gala fundraiser, held on April 11 at the beautiful Spruce Mountain Ranch in Larkspur. In its eighth year, the gala is an event that supports the CVHS music program and is vital to its success.
The event brought out nearly one hundred friends and family members who enjoyed an evening of wonderful food, courtesy of Tony Rosacci's fine catering; live music from the CVHS jazz band and chamber orchestra; dancing; and a silent and live auction. The organizers even arranged for a professional ballroom dance instructor to be on hand to teach specific dances.
The money raised at this event will be used entirely to support the music program at CVHS. School music programs here and elsewhere rely heavily on donations and fundraisers for support. The funds will pay for items including sheet music, instrument maintenance, the marching band show costs, and travel and registration fees for festivals and competitions.
The students enjoyed performing together at the Spruce Mountain Ranch. The gorgeous setting set the tone for an evening of fun and beautiful music. "The gala was a great opportunity for the jazz band and chamber orchestra to perform in such a great setting, and for the rest of the band to help with the running of the show," explained the Band Booster President Jeffie Kopp.
The students participated in all aspects of the evening, including set up, tear down, and helping throughout the evening. "The students did really well, and the music was fabulous!" raved Kopp.
For more info,visit www.CastleViewBand.com.