Buffalo Ridge celebrates learning through doing
May 1, 2014
/
/
Comments Off

on Buffalo Ridge celebrates learning through doing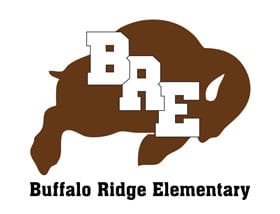 As the school year winds down at Buffalo Ridge Elementary School (BRE), the learning certainly has not. With an emphasis on doing, teachers at BRE have engaged students to take an active part in their education.
Early in the school year, Principal Sarah McAfee was enthusiastic about raising the bar for academic excellence and rigor. She credits teachers at the school for enhancing student learning and giving them opportunities to take the knowledge they have and engage in authentic experiences to allow for critical thinking, creativity, and the act of doing. "Teachers created deeper learning experiences for students to prepare them for the future demands of working collaboratively together," said McAfee.
During the past many months, The Connection has highlighted a few classroom projects across grade levels at BRE. Kindergartners tackled geometry by creating objects out of cardboard boxes; first graders paired up to teach others about United States symbols as part of a social studies unit; second graders analyzed extreme weather conditions and prepared for each type; third graders brought awareness to consumerism by creating and marketing their own products; fourth graders worked in teams and took to space during a shuttle mission; and fifth graders learned about mixtures and solutions while cooking up tasty treats for a Top Chef competition.
According to kindergarten teacher Shannon Herzog, the changes happening in the education of students at BRE are very exciting. "My students are learning how to think, reflect, and demonstrate their knowledge in unique ways. In today's world, information is everywhere and right at our fingertips. No longer do kids need to come to school to find the answers. Instead, they come to school to figure out what to do with the answers, how to apply new knowledge, how to create and develop new ideas, and how to interpret and question information. My job is to create a safe place where I can artfully guide and coach students toward higher level thinking, model for them how to communicate and collaborate, and provide opportunities for structured inquiry and exploration," she said.
The school's professional learning specialist, Jolie Pinke, thinks that this is just the beginning of a journey to teach and prepare kids to invent the future. "Our teachers are passionate about students and are working hard to prepare them to be risk-takers, collaborators, and leaders in our community. It's exciting to see this change in education and to see what our kids are capable of learning," said Pinke.
"The future of BRE is exciting as we define the vision for the next five years," said McAfee. Over the summer, teachers, community members and stakeholders will work together to help define the school's vision and build on the creativity and collaboration from this year.