A piece of donut heaven graces Castle Pines
July 1, 2016
/
/
Comments Off

on A piece of donut heaven graces Castle Pines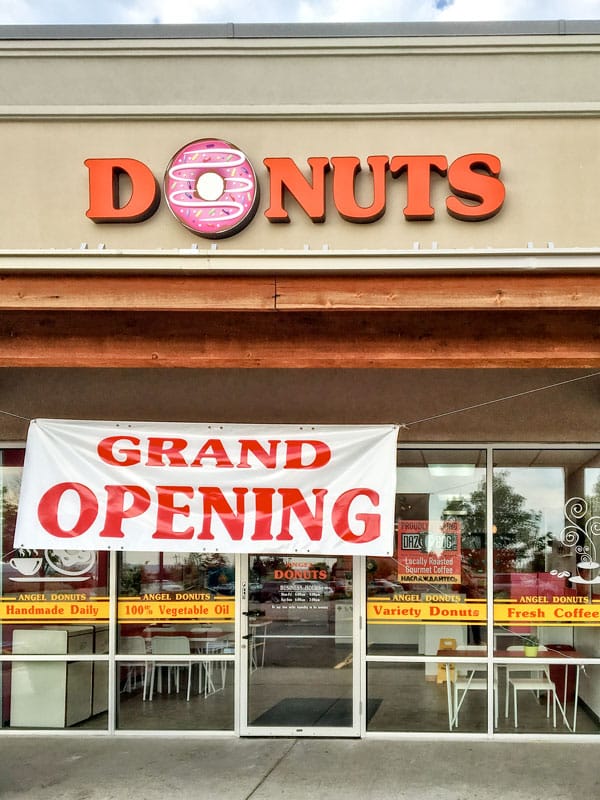 By Amanda Merriman; photo by Terri Wiebold
Since Angel Donuts opened in Castle Pines in early June, donuts have been flying off the shelves, bringing heavenly sweetness to many happy customers in the area.
The Connection caught up with Louisa, Olivia and Audrey Gorton (pictured below), along with their house guest Amanda who was visiting us from out of state. The girls were having a sleepover and decided to pop out with mom for some donuts – in their pajamas!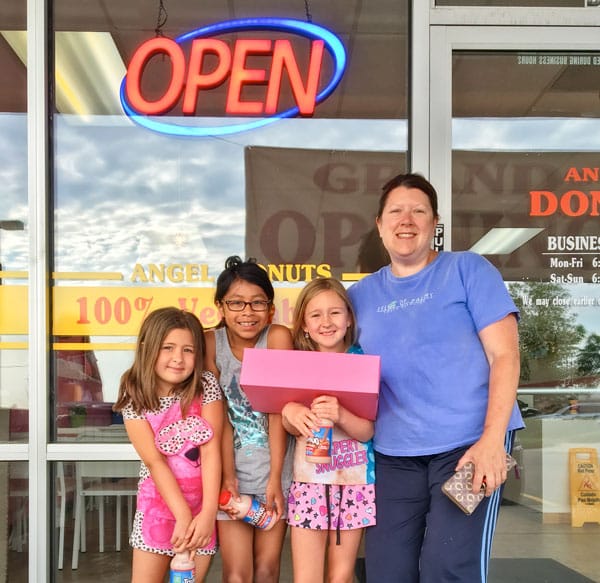 Louisa, Olivia and Audrey Gorton, Amanda Monahan

"It is so nice to have a local donut shop to visit in our pjs!" giggled mom, Louisa. "The chocolate with sprinkles and the red velvet donuts were amazing!"
Angel Donuts is located at 558 E Castle Pines Parkway and is sure to be a fixture in the area for years to come!