AAU volleyball gains steam in Castle Pines
July 1, 2013
/
/
Comments Off

on AAU volleyball gains steam in Castle Pines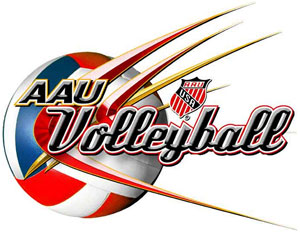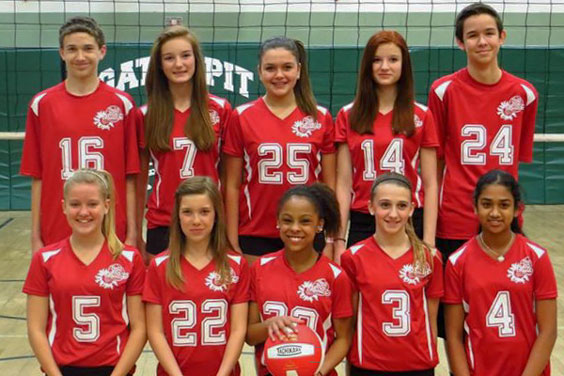 The Heat, enjoy practicing and competing close to home as part of the No Limits Volleyball Club (pictured from left to right) back row: Cole P., Emily B., Alexandra W., Megan B., and Ryan D; front row: Lauren B., Peyton G., Mia S., Baylee H., and Meghan Y.
Article by Kathy Dunker; photos courtesy of Tracy Dudley
No Limits Volleyball Club (NLVBC), headquartered in Castle Pines, is part of South Metro Volleyball and provides low-cost, high-caliber volleyball coaching and competition to those who have traditionally been priced out of the market. NLVBC set out on the mission of creating an alternative way for kids to play for volleyball clubs and participate in tournament play at a reasonable price. NLVBC's recent affiliation with Amateur Athletic Union (AAU) Volleyball has provided the first bona fide competitor to USA Volleyball and with a much more affordable price tag. Affiliation with the AAU requires all coaches who participate in AAU events to become certified in the Positive Coaches Alliance (PCA).
NLVBC founder and Castle Pines resident Tracy Dudley remarked, "We have taken a stand in the market and proven that truly high-level volleyball does not have to cost thousands of dollars a year. Average cost to play at the USA Volleyball clubs here in Colorado ranges from about $5,000 to $10,000 per six-month season, depending on the club. Cost to participate in one of the No Limits AAU six-month seasons was only about $1,700. This has dramatically increased the number of young kids in Colorado who can now afford to play competitive volleyball!"
A very large part of the extra expense associated with USA Volleyball clubs in Colorado is the extensive amount of nationwide travel that's done to play. With the inaugural year for the AAU Mile High Youth Volleyball Tournament Series this year, NLVBC provided a venue for high level volleyball close to home for teams in the Denver-Metro area as well as more remote areas throughout Colorado and even some regional teams from neighboring states such as Wyoming who had become adjusted to traveling much further east or west to participate. Their first ever AAU super regional tournament in Colorado on May 18 included more than 80 teams on 21 volleyball courts at six facilities in the south metro area, including American Academy in Castle Pines.
When first meeting with the AAU Colorado executive board last summer, NLVBC promised to double the AAU volleyball memberships in Colorado this year. Dudley states, "In all of the 2011-2012 season, the total number of AAU volleyball memberships in Colorado was 424. For the 2012-2013 season, we are already at 1,604, and we plan to add at least 100 more!" In addition, NLVBC has an enormous dedication to finding kids who could not afford to play volleyball at all and offering scholarships. For the 2012-2013 season alone, NLVBC provided more than $75,000 in scholarships so that hundreds of kids could play the sport at a high level.
"No Limits Volleyball goes out of its way to instill a positive and fun tournament experience, where the coaches are not yelling at kids, and the kids are not scared to death of making mistakes," said Dudley. "We set aside as much red tape as possible, and put all of our energies on making sure that everyone displays the highest form of sportsmanship at all times and plays competitive volleyball the way it was intended; for fun!"
AAU Executive Board Member Arlene Lehman commented, "Tracy Dudley's hard work, dedication, and passion have earned her the AAU Colorado Annual District Award for leadership in developing the sport of volleyball to new heights. In just a few short months, membership was not only doubled, it is well on its way to being quadruple of what it was last year!"
To find out more about No Limits Volleyball Club, visit www.nolimitsvolleyball.org.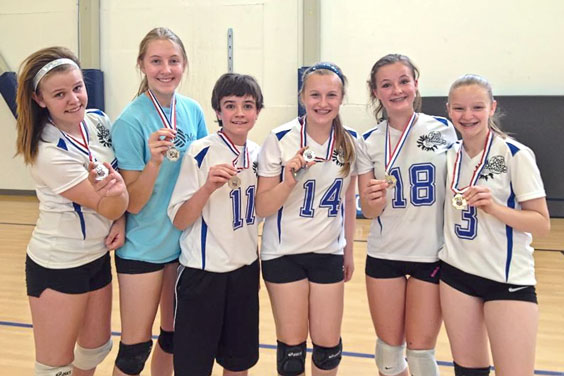 The Wolverines were excited to take second place at the May 25 AAU volleyball tournament at American Academy (pictured from left to right): Taylor W., Karis H., Kaleb W., Madi W., Brenna G., and Jordyn H.