June 1, 2019
/
/
Comments Off

on Academy show stopper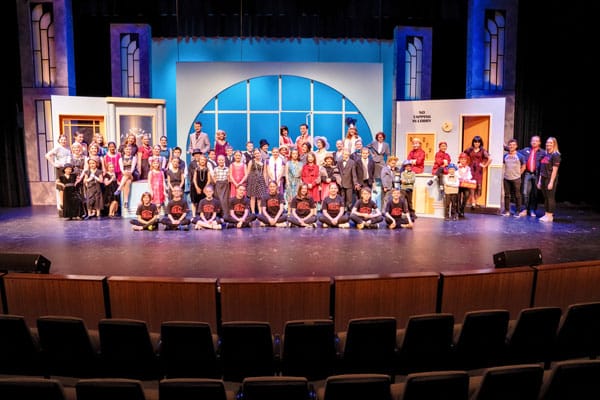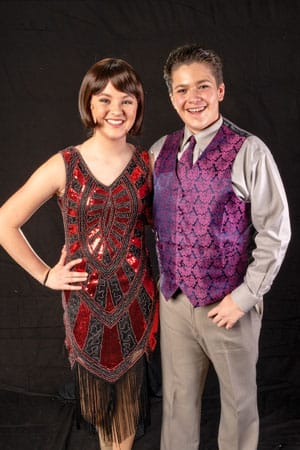 Sarah Matarelli (playing Millie) and Brennan Lanam (playing Johnny) are all dolled up and ready for the stage.

By Julie Matuszewski; photos courtesy of Adoration Pro Photo
American Academy (AA) students delivered a show stopping performance that had the audience dancing the Charleston! "Thoroughly Modern Millie Jr." is a story of a 1920s small town girl who sets off to find herself in New York City where the lights are bright and the jazz is loud. The spring production was a hit at the Parker Arts, Culture and Events Center (PACE). This year's spring production was comprised of 123 students in the cast and several volunteers to assist with massive costume changes, painting and set construction, which was no less than Broadway quality.
Countless hours of hard work with a minimum of 80 hours rehearsal time for each cast, the students learned to think critically onstage. They took direction and adjusted as needed while constantly implementing new variables including costumes, props, dropped lines, missed cues and more. Involvement in this production promoted a growth mindset in which students were forced to problem solve on the spot and often in very public settings.

A colorful cast of characters, the on-stage performances of Castle Pines students from AA captivated audiences with song and dance in the musical "Thoroughly Modern Millie Jr."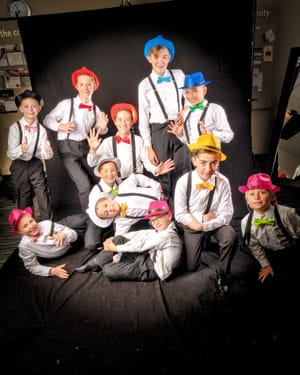 As the new summer production approaches, cast members are busy again with rehearsals but will also enjoy visits from fellow AA performers. For the last three years, alumni have joined staff in a summer musical production. To see returning graduates has always been fun for new staff and cast as these alumni continue to represent AA as they perform alongside their instructors and new performing artists.
AA yearly productions take place at the PACE which is an exciting venue for those students of the performing arts. Castle Pines resident Skylar Brand said she feels like she is one step closer to her dreams when she performs on stage. She has a passion for dancing and singing and has always enjoyed performing in live musicals. This was just one of five productions these talented students produced during the year. Students of all grade levels from kindergarten to eighth grade joined the AA performing arts as an extracurricular activity. If you enjoy live musicals just as much as Brand, AA elementary and middle school will perform two summer productions. For complete summer schedule and tickets, visit parkerarts.org.