Autumn Apple Cake – Cooks Corner
September 1, 2010
/
/
Comments Off

on Autumn Apple Cake – Cooks Corner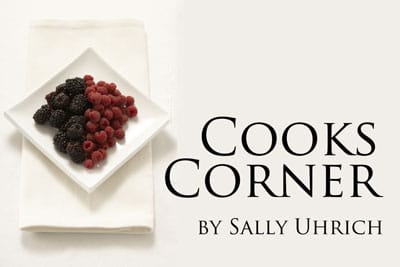 by Sally Uhrich
With the autumn season upon us, who can resist making a dessert with the natural goodness of apples? Autumn Apple Cake is featured in "Cooking Light Annual Recipes," 2009 edition.
The recipe is contained in the fall section of the book, which features several recipes derived from the unique American religious group, The Shakers. This movement began in 1747 in England as an offshoot of Quakerism. Established as a small religious community in upstate New York near Albany, the Shakers got their nickname because of the trembling that came upon them during worship from their religious zeal. They were also known for their many unorthodox beliefs.
The Shakers were known for developing some very fine recipes using only the freshest ingredients. Apples were a popular crop at Shaker communities in New England. A crisp apple such as Pink Lady, Braeburn or Sundowner works best for this recipe.
What You'll Need:
Cooking spray
1 tablespoon all-purpose flour
1 1/2 cups all-purpose flour (about 6.75 ounces)
2 teaspoons baking powder
1/4 teaspoon salt
1/4 teaspoon ground cinnamon
3/4 cup granulated sugar
5 tablespoons butter, softened
1 teaspoon vanilla extract
1 large egg
1/2 cup 2% reduced-fat milk
1 cup finely chopped, peeled, apples (about 1 medium)
1/2 cup golden raisins
1/2 cup finely chopped walnuts
1 teaspoon powdered sugar
Getting Started:
Preheat oven to 350 degrees
Coat a 9-inch round cake pan with cooking spray; dust with 1 Tbsp. Flour
Lightly spoon 1 1/2 cups flour into dry measuring cups; level with a knife. Combine flour and next 3 ingredients in a small bowl, stirring with a whisk.
Place granulated sugar and butter in a large bowl; beat with a mixer until blended. Beat in vanilla and egg. Beat in flour mixture alternately with milk, beginning and ending with flour mixture.
Fold in apple, raisins and walnuts. Scrape batter into prepared pan.
Bake at 350 degrees for 30 minutes or until a wooden pick inserted in center comes out clean.
Cool 10 minutes in pan on a wire rack.
Remove from pan; cool completely on wire rack. Sift powdered sugar over cake. Cut into wedges. Yield: 8 servings