December 1, 2020
/
/
Comments Off

on Birth of the model train
By Bryan Goodland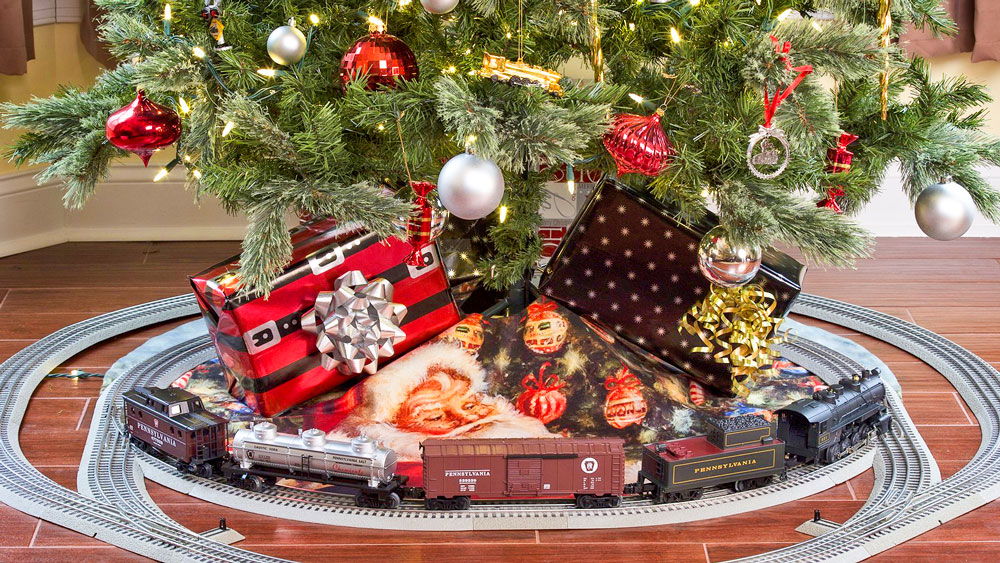 Many people grew up with a small model train circling the Christmas tree. In the 1800s the railroad and trains were an integral part of everyone's lives. Trains provided access to an ever-expanding nation and an opportunity to build wealth in a time when industry was burgeoning.
As the railroad industry grew, people's love affair with this new form of transportation grew along with it. Soon model trains were made and a new obsession started. Toy trains came about in the late 1800s and early 1900s. These models were expensive and driven by steam or even gear-like mechanisms similar to clocks of the day. Later, as homes were outfitted with electricity, model trains changed how they were powered and became affordable for the average family.
A German company, Marklin, developed the first train sets in 1891. It wasn't until late 1900 when the Lionel Corporation came out with its first electric model that trains really took off. Joshua Lionel Cowen and Harry C. Grant founded the company in New York City. Their electric model was powered by a small motor and battery and was thought to be developed for stores to use in their window displays. As the company grew, Cowen would use the strategy of storefront displays to great advantage. In fact, after World War I, the Lionel Corporation grew to become one of the top three model train manufacturers in the country. Cowen began working with retailers and pushed to have them display his model trains with their Christmas tree displays. This partnership began a long-standing tradition of setting up a model train to run around the base of the Christmas trees, darting in and around packages in homes across America.
Model trains have continued to gain in popularity, not just for running under the Christmas tree, but as collector sets for train enthusiasts that they work on year-round. Various models and gauges or scales of trains were introduced to the public as an appetite for these small wonders became more voracious. In 1942, production was stopped by manufacturers for the next several years to support the war effort during World War II. Model trains saw a successful comeback in the 1950s and 1960s, including the introduction of LEGO model trains and later, Thomas the Tank Engine.
Christmas and trains today are almost synonymous with each other. From books and movies like The Polar Express (see related story page 20) to modern passenger trains and subways, trains continue to fascinate the American public. Model trains have continued to maintain their popularity as well. With manufacturers around the world, a model train set can be bought at retail stores almost anywhere to help decorate for the holidays and provide that clickety-clack sound on Christmas morn.