Buffalo Ridge takes education outside of the building
October 1, 2016
/
/
Comments Off

on Buffalo Ridge takes education outside of the building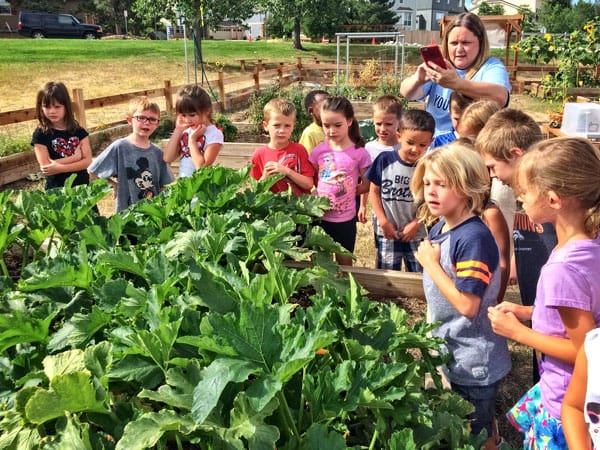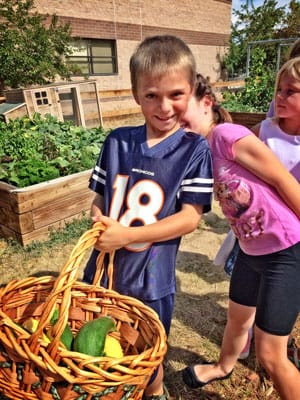 By Kathy Fallert; courtesy photos
The Garden Club at Buffalo Ridge Elementary (BRE) hosted its 2nd Annual Farmers Market fundraiser event. And just like last year's event, it was a huge success in providing funds to the school's upcoming plans for the outdoor educational garden.
The farmers market event raised more than $800 during three days and is part of ongoing efforts to revitalize the BRE garden. In the past year, the garden has been transformed thanks to volunteer time, donations and fundraising efforts. Improvements included an irrigation system, perimeter fencing and pergolas, outdoor classroom benches, and extensive vole and rabbit mitigation.
Money raised from the farmers markets will be used for continued planting and maintenance as well as improvements. "Landscaping the interior garden area is our next big project. We need to put down weed guard and pea rock throughout for both vole and weed mitigation," said Jen Smoldt, BRE garden volunteer.
"Having and maintaining a school garden is a back-to-basics principle that is not really basic at all. A garden is scientific, mathematical, environmental, nurturing and a whole lot more," stated Smoldt. "It's a life-lab for real life itself, and while we focus on growing plants and life-cycles, a school garden is really an outdoor classroom for how to learn and apply hands-on, real-life experiences."


This fall, students have been harvesting, weighing produce, and bringing the bounty to Kari Anstett in the school kitchen where she treats them to roasted veggies and gourmet fare, such as cucumber salad, sweet glazed carrots, fried zucchini rings, and even zucchini pizza! All food from the garden is free to students and placed in a separate area in the cafeteria for them to enjoy.
Several other projects are currently in progress thanks to Eagle Scouts who are donating their time and resources to build picnic tables and a music wall. The music wall is a first step in extending BRE's specials programs to the garden area. Smoldt remarked, "We want to provide students, teachers and the BRE community alike with an interactive space not just for planting and harvesting, but for bringing math, science, art and more into the gardens. Possibilities are endless for enrichment like this, and what better place to incorporate outdoor learning than Colorado."