Business as usual with an educational bonus at The Wildlife Experience
October 1, 2014
/
/
Comments Off

on Business as usual with an educational bonus at The Wildlife Experience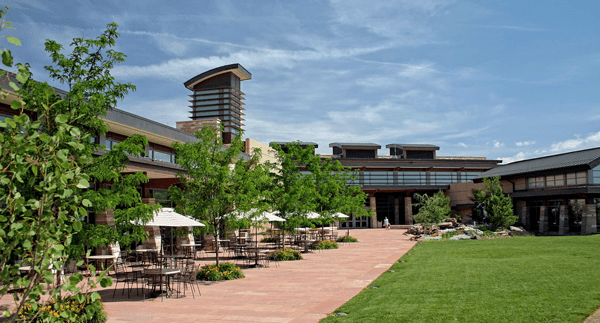 The Wildlife Experience natural history museum & art gallery has been gifted to the University of Colorado by Dave Liniger (RE/MAX) and the Liniger family. The new CU location will be called the Liniger Building at University of Colorado South Denver.

By Terri Wiebold; photo courtesy CU South Denver
The University of Colorado South Denver (CU South Denver) press release on September 11 regarding the $40 million gift of The Wildlife Experience facility from Dave and Gail Liniger and their family came as a surprise to many. It has left some wondering what will happen to The Wildlife Experience's programming and events as we know them?
"At the Liniger Building at CU South Denver, there will not be significant changes for visitors." – Vice Chancellor Lisa Douglas
CU South Denver Vice Chancellor Lisa Douglas stated, "We plan to continue all of The Wildlife Experience's major community services such as the museum, art gallery, theatre, events, catering, conferences, special community activities, and K-12 education." CU South Denver is hiring many of The Wildlife Experience staff to ensure it provides the same quality museum services that exist today.
Douglas emphasized the benefits of combining higher education with community service and events. "At the Liniger Building at CU South Denver, there will not be significant changes for visitors. In fact, we believe that the existing community programs will benefit from the partnership with CU and the addition of higher education to its other educational goals."
She added, "We will continue the K-12 programs that have been serving school children because we believe it is a valuable pipeline to higher education at the University of Colorado and a potential experiential learning source for teachers that CU is training. The space is large enough to accommodate both objectives and is such a beautiful space that it should be maximized for the residents of south Denver."
Many of the volunteers who have donated literally thousands of hours to The Wildlife Experience live in the Castle Pines community.
Volunteer Coordinator Pamela Rhoads stated, "Thanks to Mr. and Mrs. Liniger for their support since 2002. They are amazing philanthropists. Their legacy will live on as the building will be named in their honor."