Castle Pines Chamber of Commerce welcomes Tina Hansen
December 1, 2018
/
/
Comments Off

on Castle Pines Chamber of Commerce welcomes Tina Hansen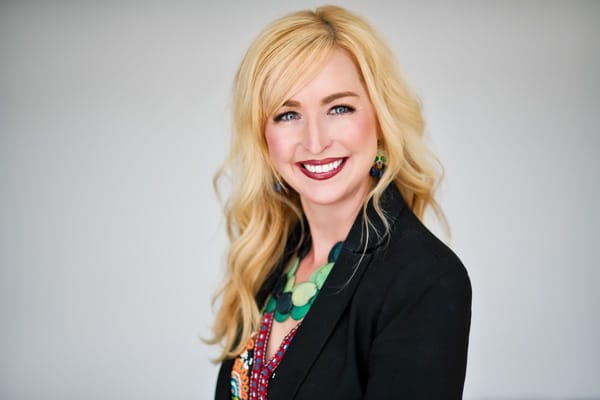 Tina Hansen, Marketing Director
By Elise Brassell; photos courtesy of Tina Hansen
The Castle Pines Chamber of Commerce is a member-based organization that promotes and supports local businesses. As part of the Chamber's focus to make it easy for its members to successfully operate businesses in Castle Pines, the Chamber has welcomed a new marketing director, Tina Hansen, who joined the staff in November. The Connection recently talked with Tina about her background and what she will focus on in her new role.

What is your professional background?
"Throughout my 15 years of professional experience, I have worked in roles that have given me the opportunity to manage and facilitate fundraising and marketing campaigns, serve as a public speaker and public relations professional, and lead employee and volunteer teams in multiple markets across the nation to produce successful events. For the past seven years, I was the Development Director for the Colorado Children's Chorale where I was responsible for major gifts, corporate relations and special events. I was also previously the executive director of the La Vista Area Chamber of Commerce in La Vista, Nebraska."

What does your job encompass and what work are you most looking forward to doing in your new role?
"As the marketing director for the Chamber, I will handle all forms of marketing initiatives and promotions, including assembling content for the Chamber newsletters, managing email communications and social media marketing, updating the website and creating marketing campaigns for Chamber events.
My recent positions have largely focused on fundraising and development, and while I have found success in those areas, I am looking forward to having the opportunity to shift my focus to create marketing and promotional campaigns to assist the already-thriving Chamber as the City of Castle Pines continues to grow.
When searching for my new career path, I immediately noticed that the Castle Pines Chamber was unique in that it was a truly positive, fun and member-focused organization. It is important to me that I connect with my community while also lending my skills and experiences toward areas that help its members learn, connect and succeed. In short, the Castle Pines Chamber marketing role is a perfect fit for me both personally and professionally."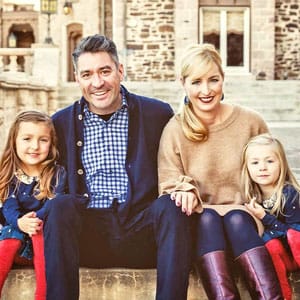 Pictured left to right: Carleigh, Christian, Tina and Chandler Hansen last fall at the Highlands Ranch Mansion.
Would you tell us a bit about yourself and your family?
"My husband Christian and I, with our two young daughters recently moved to the north end of Castle Rock in the Diamond Ridge neighborhood. Originally both from Omaha, Nebraska, we have lived in Colorado for seven years. My husband's parents, Don and Roxanne Hansen, proudly reside in The Village at Castle Pines. In addition to my professional career, I have also been a dance and baton twirling coach for more than 20 years."