Flag Football Super bowl Winners
December 1, 2018
/
/
Comments Off

on Flag Football Super bowl Winners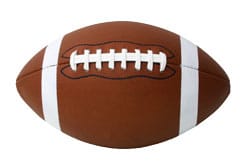 Information and photos provided by Castle Pines Athletics
The weather is a bit colder, and the comfort of your couch is where you are likely watching the NFL these days, but just a few short months ago, kids in Castle Pines representing teams from the NFL played for a Super Bowl championship of their own.
The season kicked off August 16 with multiple practices prior to the first game on August 25. The play-off tournament was held on Sunday, October 21 with six teams advancing to Super Bowl VII. Congratulations to the following winners for each age group: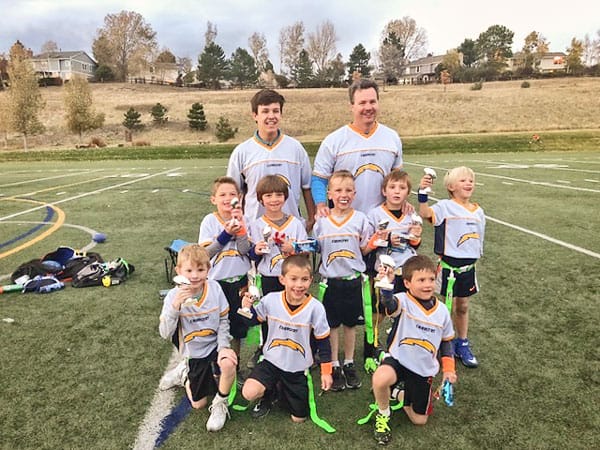 Los Angeles Chargers – 1st/2nd grades
Front row, left to right: Liam Beach, Ryan Keough and George Williams; middle row: Dylan Hamler, Peter Khoury, Henry Priebe, Zachary Novotny and Justis McCrary; back row: Assistant Coach Nicholas Novotny and Head Coach Joe Novotny.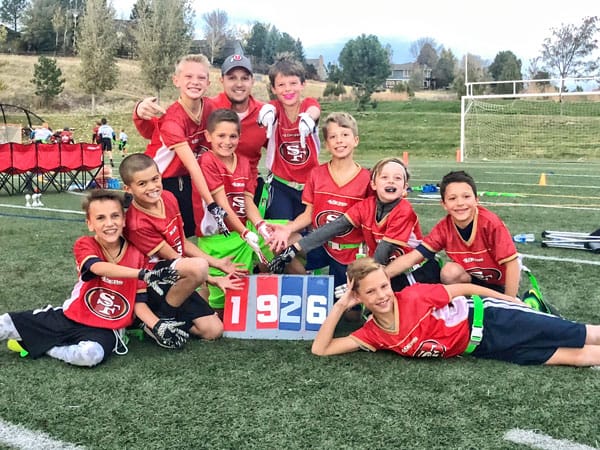 San Francisco 49ers – 3rd/4th grades
Front row left to right: Jake Horan, Garret Neira, Cole Kliewer, Logan Heiber, Jace Berven, Charlie Jaeger and Weston Nielson; back row: Jack Tomlinson, Head Coach Eric Nielson and Nickoli Ziendins.
Philadelphia Eagles – 5th/6th grades
Front row left to right: Josh Miller, Riley Kerstiens, Aiden McNeil, Dawson Prewett, Faith Miller and Blake Royer; back row: Bryson Prewett, Jack Cates, Assistant Coach Jeff Prewett and Head Coach Scott Miller.
Castle Pines Athletics hosts NFL flag football each spring and fall, and hundreds of local boys and girls participate each season. "While there are certainly several other area NFL programs in Douglas County to choose from, Castle Pines Athletics is unique because our children are part of this community," said Lane Roberts, program director. "They play with neighbors, friends and even classmates. It is a great way to build community and form life-long Castle Pines friendships each season."
Registration for the spring season opens January 1. Teams fill quickly, so early registration is recommended. To register or to learn more about local programs offered in Castle Pines, visit www.castlepinesathletics.com.