Chase-ing love on "The Bachelorette"
October 1, 2016
/
/
Comments Off

on Chase-ing love on "The Bachelorette"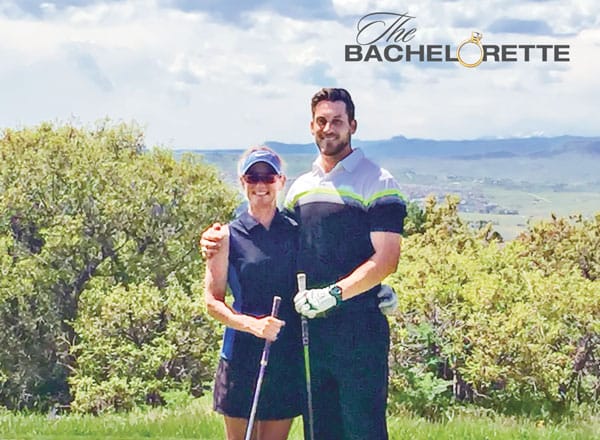 Self-proclaimed "mama's boy," 27-year-old Chase McNary was one of the final three contestants on the recent season of ABC's "The Bachelorette." A Colorado native, McNary loves the outdoors and being active, including golfing at The Ridge at Castle Pines North with his mom with whom he has a very close relationship.

By Amy Shanahan; photos courtesy of Sandy Pearce
Twenty-six men vying for the attention of one woman does not make for good odds, but it does make for good television. Local resident Chase McNary gave finding love a shot on the latest season of ABC's "The Bachelorette," making it to the final three at the end of the show. McNary was a fan favorite who says he had a great time while on the show.
Currently on a leave of absence from his job in medical sales, McNary spends a great deal of time with his mom and stepdad who live in Castle Pines. "I love how this area is centrally located to both the mountains and downtown. I like my space and freedom and love calling this area my home," McNary remarked. McNary attended Highlands Ranch High School and Colorado State University and is an athlete who continues to enjoy the benefits of living in this area. "I definitely have the itch for adrenaline on a regular basis. I love anything with speed and motors, but more often can be found mountain biking, snowboarding, golfing, driving my side-by-side or traveling. I spend most of my weekends seeking a new adventure, and that's why I love Colorado so much," stated McNary.
McNary wound up as a contestant on "The Bachelorette" after being encouraged by several of his friends to attend a local casting call. "I literally had a few beers with a friend then went to the casting call and ended up meeting the senior casting producer. I followed through with the motions and ended up on the show."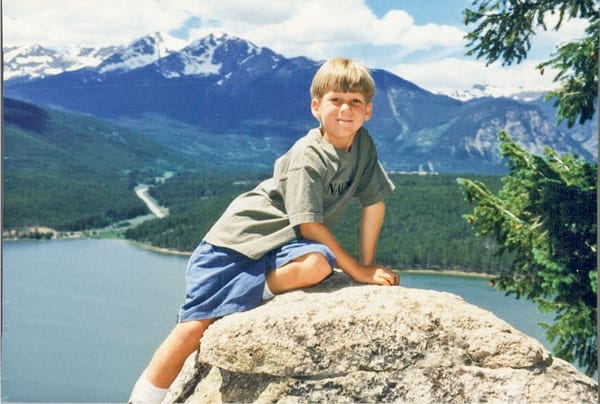 McNary had a great experience filming the show and made some close friends with both fellow contestants and crew members in the process. McNary explained that the contestants and the star of the show were filmed and hooked up to microphones constantly so that there was a great deal of unseen footage, and due to editing, not all aspects of his personality came through.
"Talking about my feelings and love isn't an area of my expertise and especially not in front of a camera, so I was labeled as boring or lacking character. People who know me see the more adventurous, spontaneous, fun, active, creative person that I am. But I do think it depicted well my rational and genuine character.
As one of the final four bachelors, McNary brought the bachelorette, Joelle "JoJo" Fletcher home to Castle Pines for a visit with his family. The show shot scenes in Daniels Park and at the home of McNary's mom and stepdad, Sandy and Brad Pearce. Sandy thought the whole experience was a lot of fun. "It was delightful to have them come to our home. Everyone was extremely comfortable, although they edited out a lot of the funny stuff!" While McNary filmed the show, he was sequestered and cut off from all communication with his friends and family. His mom kept a journal for him of all that he was missing, including the Broncos search for a new quarterback. "Everyday I wrote down what was going on around here – things I wanted to remember to tell him. I gave him the journal when he got home, and he loved it," she stated.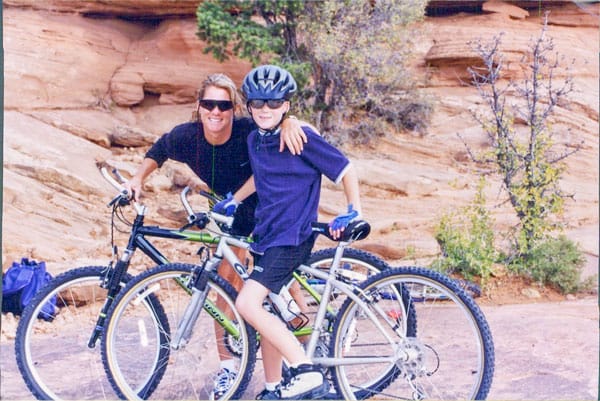 McNary signed an agreement with the network not to speak about the outcome of the show, as it aired three weeks after he returned to Colorado from filming. Although he had to field constant questions and even had to avoid super fans who physically followed him around, McNary enjoyed attending "watch parties" with fans and friends and giving them behind-the-scenes information without giving anything away. "I watched every show live to see how everything was edited and to see what I looked like on TV. It's weird watching yourself on TV, I can tell you that!" McNary remarked.
Fans of the show were disappointed when McNary was let go by the star of the show, and he was initially shocked and confused but ultimately felt good about the outcome and has no regrets. "I had a great time on the show, and I grew in a lot of ways that I would not have otherwise. It has opened up other doors and opportunities and has really been a positive experience," stated McNary.
McNary was in serious contention to be the next bachelor for the network's upcoming season of "The Bachelor," but it ultimately went to someone else. "I knew they were taking steps with a couple of other former contestants, and I deliberated with my friends and family about potentially taking on that role, but I'm not saddened that it's not me," McNary stated.
As life returns a bit more back to normal, McNary is traveling and taking advantage of the many opportunities that are coming his way.