Children's book inspired by the loss of one of our own
December 1, 2017
/
/
Comments Off

on Children's book inspired by the loss of one of our own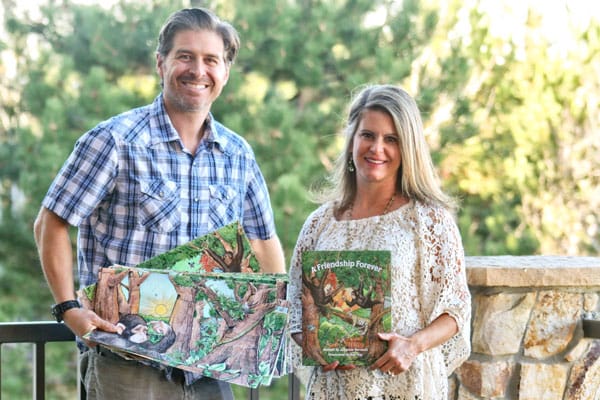 Castle Pines resident Jeannine Bernardi, with the help of neighbor Rob Hay, recently released "A Friendship Forever," a children's book in honor of Trey McCleery (below) who passed away in 2014 at the age of 6. Bernardi and Hay will be signing copies of the book at Trey's Annual Toy Drive on December 7 (see page 24 for details).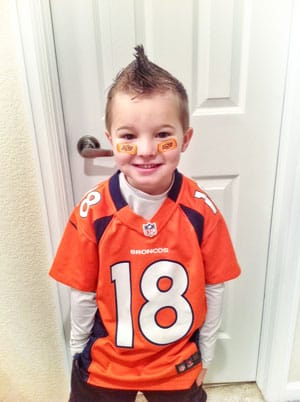 Article and photo by Kathy Fallert; photo courtesy of Jeannine Bernardi
Amber Ridge resident Jeannine Bernardi was very personally affected by the loss of Trey McCleery, a Castle Pines resident who passed away in 2014 at the very young age of 6. A nurse by trade, Bernardi has always enjoyed writing but had never written a book until she felt inspired to do so by the grief that affected her family as a result of Trey's unexpected death.
Bernardi reflected, "My children were 7, 6 and 3 years old when Trey passed. They knew him as a teammate and a friend. As I was trying to process this tragedy and my own grief as a mother, I needed to guide my children through theirs. They were confused, sad and at times felt guilt." This became very apparent to Bernardi when her son said, "I feel bad playing soccer since Trey can't anymore."
Understanding these emotions can be difficult for children, especially when they lose a friend at such a young age. Bernardi emphasized to her kids that any emotion they felt was normal and that these feelings may shift throughout the day as well as in the days ahead. "I explained that they could honor Trey by doing the things he loved to do. That when they were playing soccer, they could do so with a tear in their eye or a smile on their face, perhaps both," Bernardi shared.
"I did and still do remind them that Trey is always with us; that he is in the rainbows up in the sky, or the hummingbirds that fly by. By keeping him close in our hearts and memories and by 'Playing for Trey,' we can honor a life no longer here on Earth, but one that is all around us," Bernardi recalled.
Bernardi's new book, "A Friendship Forever" is a story that helps children understand and cope with loss. It takes children through the feelings often associated with grief. As young chimpanzees Ayo and Neo are growing up together in the African Rainforest, Ayo is left to deal with the loss of his best friend. Through the words of a wise old chimp, Ayo learns that he can honor his friend Neo by living his life to the fullest, and by doing all the things his friend loved to do.
Bernardi was completely amazed by the beautiful illustrations provided by her friend, Rob Hay, who is a resident of Green Briar and an art teacher in Cherry Creek. Hay remarked, "Illustrating this book was an honor – I was so thrilled when Jeannine asked me to be a part of it. Jeannine has put an amazing amount of time and effort by turning the dream of this book into a reality, and I am so glad we could honor Trey and his parents with it."
Bernardi believes that every child will benefit from this book as a catalyst for communication about grief and a message of hope through loss. Half of the book's proceeds will go to the Trey McCleery Foundation, which offers children the opportunity to participate in activities they enjoy by providing financial assistance. For more information about "Play for Trey," visit www.youcaring.com/memorial-fundraiser/trey-mccleery-memorial-fund/191873. "A Friendship Forever" can be purchased from Five Paths Publishing online at www.afriendshipforever.com.