Colorado goes green; e-waste now requires recycling
August 1, 2013
/
/
Comments Off

on Colorado goes green; e-waste now requires recycling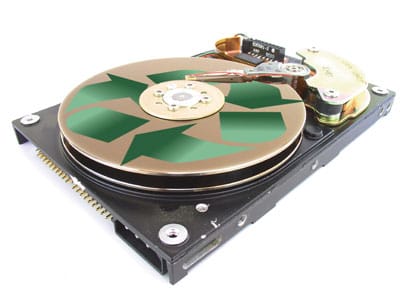 By Lisa Crockett
Electronic devices are everywhere. For just about every activity – work, shopping, entertainment – there are several different computers and gadgets we use without even thinking about it. And all those devices – everything from your laptop to your stereo – will eventually become outdated and require disposal. Effective July 1, a new state law prohibits tossing e-waste in the garbage; Colorado consumers are now required to recycle the items.
"If someone leaves this kind of waste in a place that is visible, out on the curb for garbage collection for instance, the waste hauler will put a sticker on it letting the customer know that it needs to be recycled," said Wolf Kray, the environmental protection specialist for the Colorado Department of Public Health and Environment. "The sticker will list a website where people can go to find recyclers in their area."
Enforcement of the new law will be managed by local jurisdictions, and will be handled in the same way littering laws are. The law stipulates that serious offenders could be fined up to $10,000, though Kray doesn't anticipate that happening very often.
"The law is really about encouraging people to recycle these materials," said Kray. "Recycling benefits the environment, but this law was really about creating jobs. Last year at this time there were about 20 companies here who recycled e-waste; now there are about 60. We estimate that to break down, sort and separate these materials you need about 10 employees, compared to just one employee in traditional waste disposal."
Environmental benefits include capturing valuable resources such as precious metals, copper, and engineered plastics, all of which require considerable energy to process and manufacture. Recycling also keeps hazardous materials out of the landfill. Substances like lead, mercury, chromium, and arsenic can be kept safely away from soil and groundwater supplies though responsible recycling.
For consumers looking to comply with the new regulation, there are a few things to keep in mind. First, protect your personal data before disposing of any computer or electronic device by using "wiping" software or by finding a reputable vendor to do it for you. Then bring your devices to a community collection event for disposal (in May each year the Douglas County Task Force hosts an electronics recycling day in Castle Rock).
On September 28, the Highlands Ranch Community Association will host a similar event, which is open to the general public (www.hrcaonline.org). Or, you can simply stop by a Best Buy or Staples store where items can be accepted for recycling during regular business hours.
"Staples offers free electronics recycling [www.staples.com] for all brands of office electronics. Consumers and small businesses alike can responsibly recycle their electronics every day at Staples locations nationwide, regardless of where the devices were purchased," said Mark Buckley, vice president of environmental affairs for Staples. "Staples' free electronics recycling program will help increase the number of electronic products that are safely recycled."
For more information on how to find a location for recycling your e-waste, visit www.greenergadgets.org. For a complete list electronics banned from disposal, visit www.colorado.gov/cs/Satellite/CDPHE-HM/CBON/1251615964355.