Colorado summer epic adventures
August 1, 2019
/
/
Comments Off

on Colorado summer epic adventures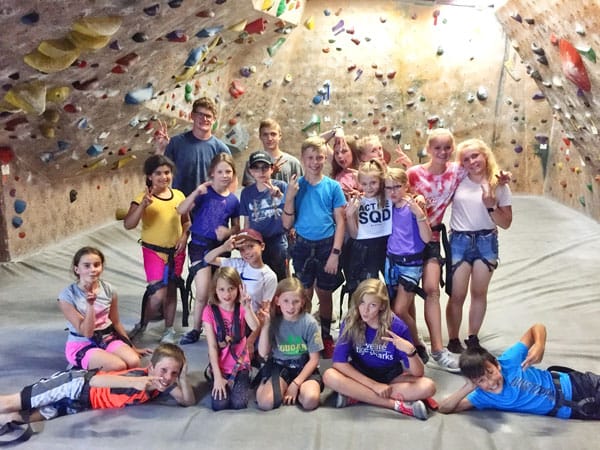 Students set high goals and "rocked" the climbing wall at Rock'n & Jam'n.
By Julie Matuszewski; photos courtesy of DCSM
Campers didn't have to travel great distances to experience the great outdoors and adventures this summer. Seventeen fourth through eighth grade DCS Montessori (DCSM) students dove into summertime with some epic Colorado adventures here in the Castle Rock area. This Colorado Outdoor Epic summer camp was not only a blast for its campers but also a camp designed to get students outside moving while challenging themselves to new activities.
The camp was a full busy five days of exploring Douglas County by hiking to Devil's Head Fire Lookout with a cooldown day rock climbing indoors at Rock'n & Jam'n. Campers piled in the DCSM activities van for state park fun with stand up paddleboarding at Cherry Creek State Park and hiking to the dam ruins at Castlewood Canyon State Park. Avid bikers loved the mountain biking trails at Daniels Park and the last day of camp, thrill seekers put aside all fears and conquered the Epic Sky Trek ninja style at the MAC Park in Castle Rock.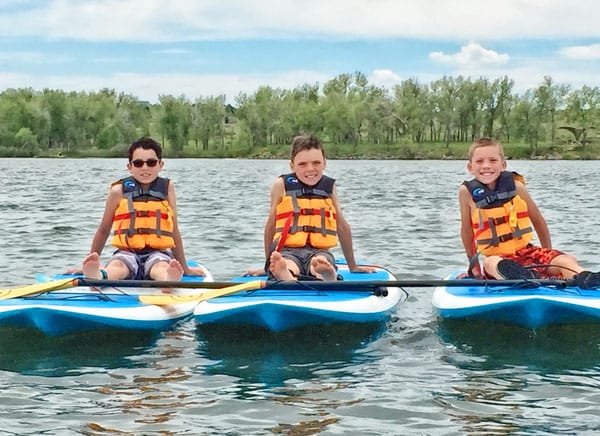 Grant Hamidi, Sam Bonin and Evan Gray balanced on the waters at Cherry Creek State Park
The week-long camp was organized, planned and led by DCSM teachers. Rebecca Jones, DCSM middle school teacher and former Cherry Creek State Park ranger was the leader of the Epic Adventure Camp. Jones felt very lucky to have worked side by side with her two camp counselors, DCSM alumni students Connor Jones, a wilderness first responder and lead climber and Patrick Mendonca, a Castle Pines resident very knowledgeable in the outdoors working toward his Eagle Scout.
Rebecca Jones loved getting the kids outside and doing things that connected them to the natural world and challenged them to try something new and a little bit scary. DCSM Epic Adventure Camp provided safe, meaningful and authentic adventures where campers built new friendships, displayed leadership skills, and grew as epic explorers.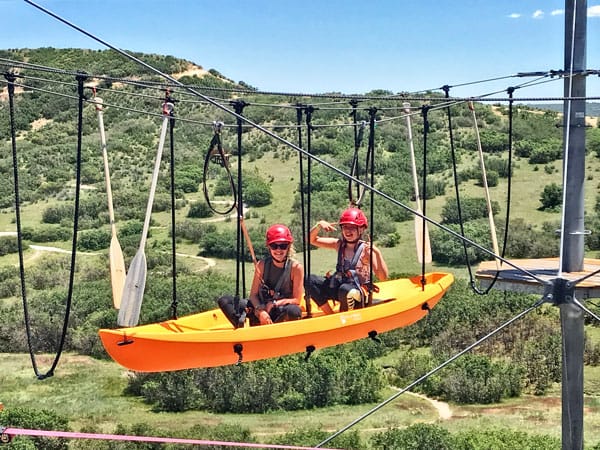 Daredevils Kate Fehr and Sarah Loftis conquered the Epic Sky Trek by way of canoe.
Taking time out for a water break, the group enjoyed the dam ruins of Castlewood Canyon.