Community garden gains traction in City of Castle Pines
August 1, 2011
/
/
Comments Off

on Community garden gains traction in City of Castle Pines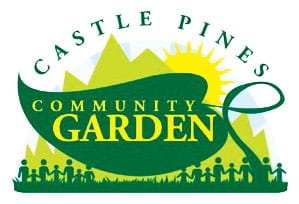 By Anne Necker
As visions of cucumbers, tomatoes and kohlrabi dance in the heads of potential City of Castle Pines gardeners, plans are well under way to make these dreams a reality. The first Community Garden meeting was held at the Castle Pines Community Center in April with about 25 people in attendance. Since that time, more than 75 people have expressed an interest on the garden website.
Community garden founder and visionary, Ben Lockett; master gardener Bill Suthers; fundraisers Darin Gruenhaupt and Alan McDaniel; public relations person Anne Necker; and member David Necker currently make up the committee spearheading the community garden effort.
Although starting a community garden might seem to be a simple, fairly straightforward process, it is much more complicated than just finding a suitable location, hauling in good soil, marking off a plot, putting a fence around it, and then planting all those lovely veggies. The first and most important task is finding a suitable location. That proposed location is just to the east of the Castle Pines community center building on land that is slated to one day be developed as Castle View Park.
Several committee members have visited community gardens in Highlands Ranch, Englewood and Denver to get ideas for the Castle Pines garden. Denver Urban Gardens (DUG) has been especially helpful in sharing expertise in the area of establishing and maintaining community gardens. DUG (www.DUG.org) will help design the garden once the location is finalized later this year.
Another important aspect of establishing a community garden is getting the approval and blessings of the various entities that have jurisdiction over the garden. Meetings have to be held with the Castle Pines Parks Authority and with the Castle Pines North Metro District. There are legal ramifications as well, one of which is to establish the community garden as a non-profit organization. Another task is that an operating agreement must be signed between CPNMD, which controls the land, and Castle Pines Community Garden. There will also have to be a document drawn up for each gardener to sign, agreeing to the rules and regulations of participation in the community garden.
Grants and sponsors are being sought to provide startup funds for the Garden. Larry Livingston, a resident of Forest Park has generously offered to provide materials and manpower at a greatly reduced cost, and the Canyons developers have pledged $5,000 toward startup costs. Sponsorship opportunities are also available for local business owners.
In June, the Castle Pines Parks Authority approved the concept of a community garden (approximately 30 10'x15' plots) at Castle View Park to be temporarily located just east of the Community Center, subject to CPN Metro District approval and compliance with the City of Castle Pines Land Use Regulations. The metro district stipulated that the garden would be temporary and that its status would be reviewed on a year-by-year basis.
Because there has been so much interest within the community for the garden, the 30 – 10'x15' plots would be divided in half, resulting in 60 – 10'x 7-1/2' plots. A number of plots will be allocated to schools and raised beds for mobility impaired gardeners. It is also anticipated that each gardener will pay annual dues. The timeline for planning the Garden is as follows: June – August, approvals and design work; September – November, fund-raising; May 2012, planting.