DCS Montessori School community welcomes summer
June 1, 2015
/
/
Comments Off

on DCS Montessori School community welcomes summer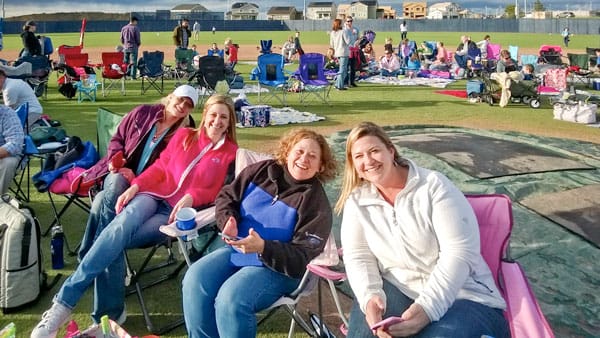 Damp weather didn't dampen the spirits of the DCS Montessori School community as they gathered to celebrate the end of the school year with great music and great friends. After the sun went down, Big Hero 6 played on the big screen.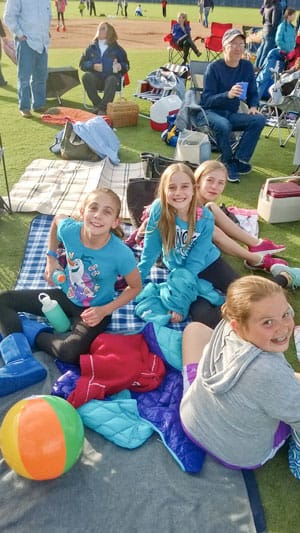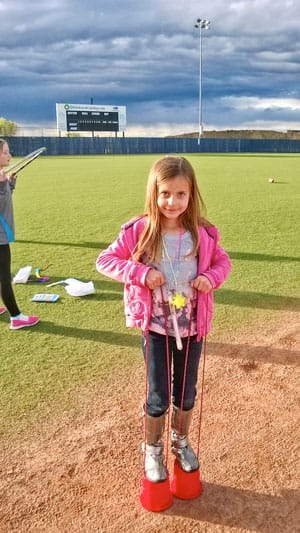 The DCS Montessori school held its first ever Summer Celebration last month at Double Angel Field in Parker.

By Lisa Crockett; photos courtesy of DCS Montessori School
The DCS Montessori School community gathered at Double Angel Field in Parker to welcome the summer break and enjoy music and a movie last month. Cool temperatures meant bundling up to enjoy a concert by the John Saunders Band, but clear skies prevailed. After the sun went down, it was Big Hero 6 – a movie selected by a vote of the student body – projected on the big screen.
"This wasn't really a fundraiser, so much as it was a community event," said Kenyon Fox, who organized the event for the Montessori Educational Foundation (MEF). "We wanted to say thanks to all the families for their hard work this year and this was a fun way to do it."
This was the first year that MEF hosted this event, dubbed the "Summer Celebration," but Fox anticipates it will become a school tradition.