DCSM is helping eighth-grade students become true global citizens
June 1, 2017
/
/
Comments Off

on DCSM is helping eighth-grade students become true global citizens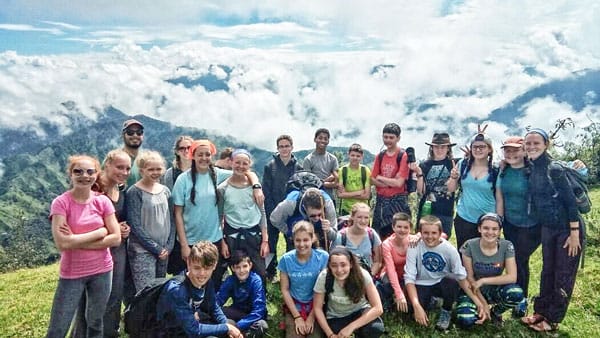 Students in front of "Mirador," which provided a 360-view near Yunguilla. From there, visitors could see multiple volcanoes around the country.

By Lynne Marsala Basche; courtesy photos
One of the Douglas County School District initiatives is to teach students to become global citizens. While schools approach the topic differently, 23 DCS Montessori (DCSM) eighth-grade students stepped out of their comfort zones and traveled to Ecuador for the experience of a lifetime.
Middle school director Miguel Gonzalez explained that usually the students end the year with a trip to Washington, DC. This year, Gonzalez started thinking about how DCSM does charitable work throughout the community, and it was time to have the kids experience part of the world and go beyond the usual boundaries.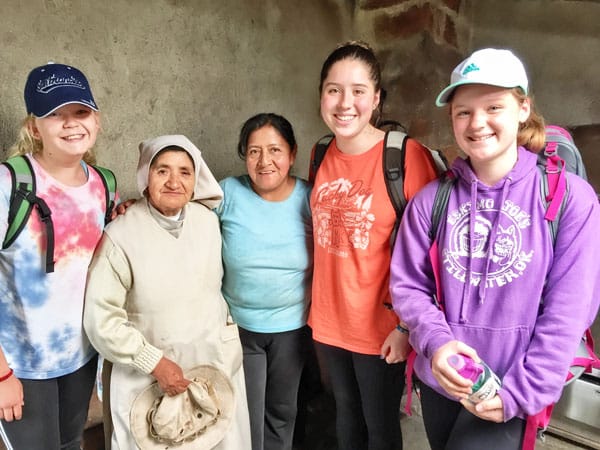 DCSM students spent their days staying with host families, helping with cooking and farming and becoming absorbed in a new culture.
Gonzalez worked with No Barriers Youth, which is an educational program designed to challenge young people to contribute their best all over the world, to coordinate the trip. Learning about the programs, Gonzalez ultimately decided on an eight-day, three-city trip to Quito, Mindo and Yunguilla in Ecuador.
Students stayed with host families during the day and helped with cooking, farming and general maintenance projects. They engaged in hands-on experiences and were not just tourists. Lexi Ganger joked that she learned how to milk a cow with just a bucket and her hands. None of the host families spoke English, so it was also a great opportunity for the kids to practice their Spanish and connect through hand signals and games.
"The kids were so willing to engage in a new culture," said Gonzalez. "They embraced experiences, jumped in and tried new things."
The kids hiked a pre-Incan trail, toured coffee farms, explored the UNESCO World Heritage Centre, and even enjoyed tubing. Ganger and her classmates Sydney Glasser and Castle Pines resident Sean Sayeedi all noted how unbelievable it was to be in a different culture and see how other people lived. In fact, all three commented that you should get out of your comfort zone and see other views.
Now that the students are back home, Gonzalez observed how the students have become more reflective and appreciative of their surroundings and what they have. As for the kids, Ganger, Glasser and Sayeedi all commented on how happy you could be leading a simple life and living in the moment.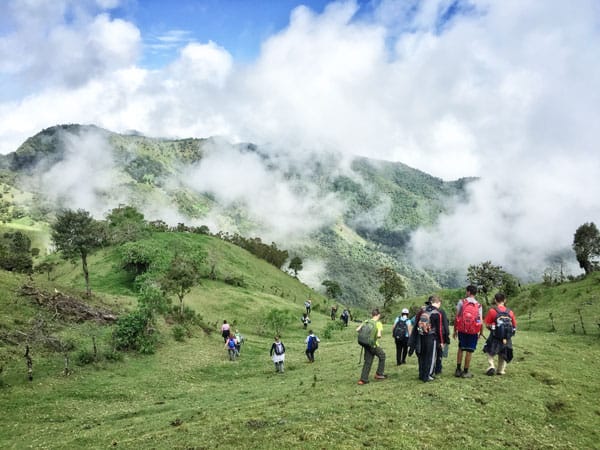 In additional to staying in three cities, students took excursions like hiking in Yungilla on their way to a pre-Incan trail.