DCSO Provides House Watch Program
January 1, 2008
/
/
Comments Off

on DCSO Provides House Watch Program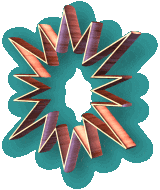 by Terri Wiebold
While CPN residents may have heard of local "Neighborhood Watch" programs, many are not aware of a valuable program provided by the Douglas County Sheriff's Office (DCSO) called the "Watch Dog 1.0 Douglas County House Watch."
The house watch program is a service provided by the DCSO for residents who will be out of town or not occupying a residence or business for an extended period of time. A resident simply fills out a short on-line request, including name, address, phone contact, and type of property (residence or business), and the time frame of the absence.
A sheriff's deputy will do a drive-by security check of the residence or business periodically during the period of absence. A house watch can be requested for a maximum of one month at a time. If a longer absence is anticipated, residents are required to re-fill out the form after one month's time to initiate the patrols again.
While this service is a valuable tool available to the CPN community, it is not intended to replace common sense security. Some simple reminders include: remember to lock all windows and doors when not at home; have a neighbor collect any newspapers or packages that may be delivered or left on the driveway or doorstep, and invest in timers for interior lights. A few dollars can provide the illusion that a residence is occupied, even when no one is home.
For additional safety or security tips, contact the DCSO at 303-660-7505. To sign up for the house watch program, visit www.dcsheriff.net and click on "House Watch Program" in the Online Services section in the left-side toolbar.