Do your food choices make the grade?
March 1, 2016
/
/
Comments Off

on Do your food choices make the grade?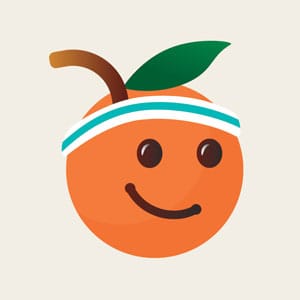 By Amanda Merriman
A couple of months have passed now since many have made resolutions to eat healthier. While intentions are good, it is likely that some of us have had difficulty keeping that promise to ourselves. Luckily, in the era of technology that we live in, many apps have been created to help reach our health and wellness goals. Fooducate is one such product we can have at our fingertips.
Fooducate is available for free on Android and iOS devices. It is marketed as a "diet toolbox" that can help consumers increase their overall health. One of the most useful features of this app is the "Food Finder."
As you walk the aisles of the grocery store you can use your smartphone to scan barcodes of various packaged goods, or search for products by name. The scanner is very easy to use and makes a satisfying "beep" when engaged.
Fooducate will designate the food item with a nutritional grade (A, B, C, or D). According to Fooducate's website, the grading system has been developed by nutritional professionals and dietitians. (Of note: Fooducate reportedly is not affiliated with food manufacturers, supplement companies, or diets.) The app explains the grade assigned to the food by providing information such as any sugars, additives, trans fats, etc.found in the particular food. Detailed nutritional information is available as well as healthier alternatives, as applicable.
Scanning foods can be rather eye opening for all members of the family, especially for young children accompanying their parent to the grocery store. It is a great opportunity to teach about making healthy choices. School-age children and teengers have found it interesting and amusing to scan the products in the scool cafeteria and packaged products in each others' lunch boxes.
However, using Fooducate in restaurants is a little more difficult, as the list of foods in this setting is not as robust yet. Fooducate does offer access to healthy recipes submitted by other users, online community support, and daily nutritional tips.
Fooducate can also connect to the Health App on the iPhone and provides a way to track dietary intake and exercise. There are premium features available for purchase that allow users to further customize their diet. For example, users could designate a low carb, Paleo, heart healthy, gluten or other allergens, or a pregnancy/breastfeeding diet. Users can also flag foods as GMO, vegetarian, or vegan. With a premium subscription, you could even get "fooducated" on pet foods.
As a whole, Fooducate is a fun and easy to use app that can be educational for the whole family and a great way to keep true to those New Year's resolutions. Visit fooducate.com to learn more about this app.
Editor's note: Each month we will spotlight a new app that we find interesting. Send us your favorites to Editor@castlepinesconnection.com so we can increase our "APPtitude" and share them with our readers. What is your favorite app?