Don't toss those pumpkins
October 1, 2022
/
/
Comments Off

on Don't toss those pumpkins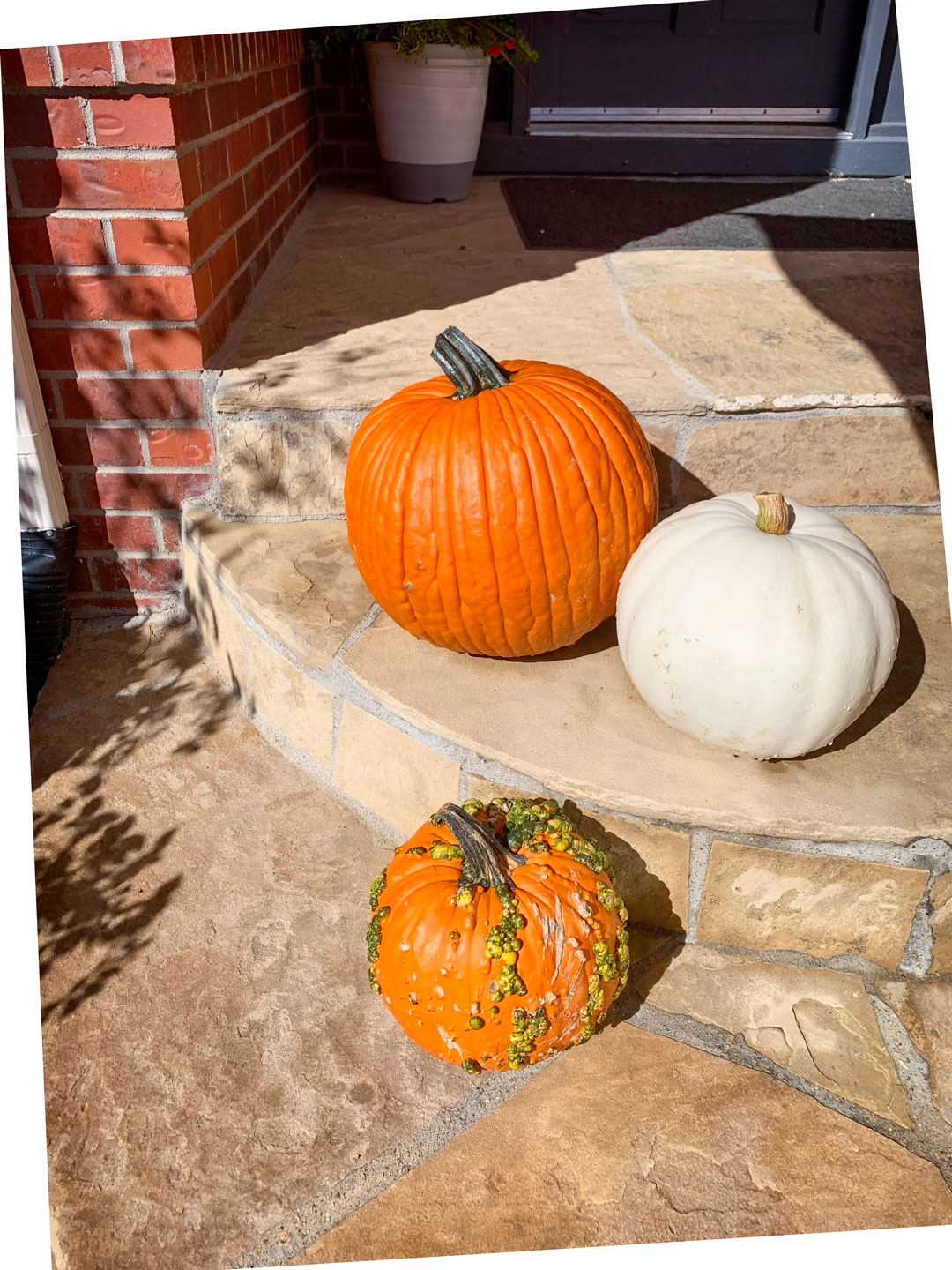 Pumpkins are making a seasonal appearance this month, decorating many front porches.  Pumpkins are among the earliest domesticated plants on earth. Archeologists excavating a tomb in central Mexico unearthed pumpkin seeds that date back 9,000 years.  
Symbolizing fall, harvest and holidays, pumpkins also make appearances as spooky jack-o'-lanterns when carved for Halloween.  There's more than decor to this nutritious and versatile orange fruit, though.  When the season is over, consider one of these uses for pumpkins before tossing them out.   
If pumpkins are being carved, scoop out the seeds.  Toss them with a little olive oil and salt and bake or stir fry to create a healthy and delicious snack.  Don't worry if there are still some pumpkin "guts" attached to the seeds; it cooks along with the seeds and adds flavor and nutrition.   
No need to buy canned pumpkin puree when fresh, uncarved pumpkins are on the porch.  Cut pumpkin into manageable chunks and bake as one would bake a squash.  Scoop out the pumpkin flesh and blend in a food processor until reaching the desired consistency.  Use immediately or freeze for later use. 
Having pumpkin puree at the ready will provide an incentive to make pumpkin pie, pudding, coffee cake, bread, muffins, chili, soup or pancakes.  Making a homemade pumpkin spice latte costs a fraction of one from a coffee shop, and it has fresh pumpkin in it instead of syrup.  The spice can be customized to one's liking, adjusting the amount of sugar and spices.  
Pumpkin butter is a delicious spread that tastes like pumpkin pie in a jar.  Spread on toast or swirl into oatmeal or yogurt.  Use pumpkin puree in a pasta dish; it's a great replacement for squash in homemade ravioli or spread into a lasagna.  
Ever have pickled pumpkin skin or dehydrated pumpkin pie leather?  Ever sip sparkling pumpkin champagne made from sweet pumpkins?  A search for pumpkin recipes beyond the usual shows how versatile pumpkins can be. 
If eventually eating porch pumpkins sounds better than throwing them away, source them from a USDA-certified organic farm or wash the pumpkin thoroughly before using.  Grow pumpkins at home to try fun varietals and enjoy all parts of the plant including the flowers and leaves.  Protect your harvest, as wildlife enjoys pumpkin too, especially deer.   
Sharing pumpkins with domestic animals is another way to make sure they are not wasted.  Many animals can have pumpkin but be sure to check with a veterinarian first.   Lastly, smashed pumpkins thrown into a compost pile will definitely benefit the garden.  
After pumpkin season is over, consider all the ways to use this nutritious and versatile fruit before tossing it out.  From front porch to plate, there are numerous ways to enjoy pumpkins.
By Lisa Nicklanovich; photo courtesy of Hollen Wheeler