Douglas County Road 105 plum butteful!
August 1, 2013
/
/
Comments Off

on Douglas County Road 105 plum butteful!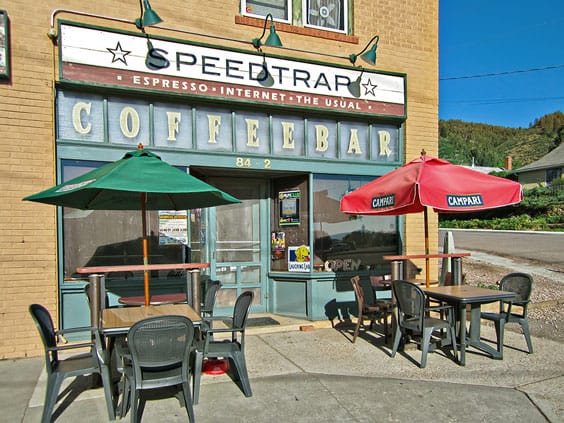 Article and photos by Joe Gschwendtner
Douglas County's rugged beauty is predominantly in the south, most apparent when driving I-25 to Monument. Yet, whizzing by the buttes and idyllic ranchlands does them and you a great disservice. There is an alternative: CR105, one of the most dramatic roads in our state. With fall approaching when Gambel Oaks wear fiery orange and crimsons, why not plan an afternoon outing?
First, do a hamburger, but no "damn fries" at Bud's Bar in Sedalia. Then, begin by taking CR67 briefly west, across Plum Creek. Turn left where CR105 begins. Almost immediately, a valley nourished by Plum Creek unfurls, exposing broad vistas of range and ranch lands accented with barns, feed sheds, out-buildings, horses, and cattle.
Soon, you approach the Wolfensberger intersection where Jackson and Garber Creeks feed West Plum Creek. Note the Sanctuary and gardens which beckon. Open during daylight hours, there is always something new to view and ponder.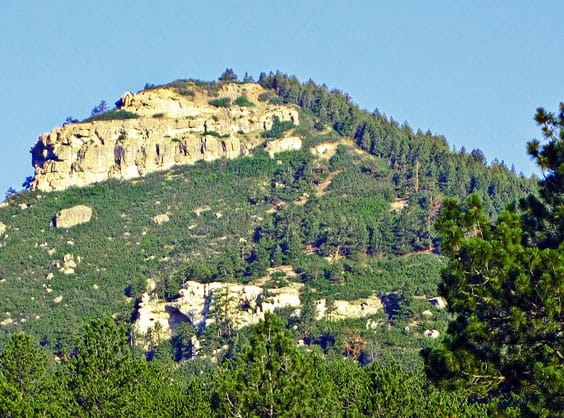 The east side of the highway now hugs the flanks of Dawson Butte. At the Tomah Road intersection, consider a two-mile sojourn east to Dawson Butte Trailhead, one of the county's newest equestrian and hiker attractions. Two miles further south and you'll find Perry Park Road. Go west into Perry Park. Marvel at picturesque red sandstone formations with a community fashioned in and around them. The Perry Park Country Club offers social memberships for $290/year and is a stunning wedding venue.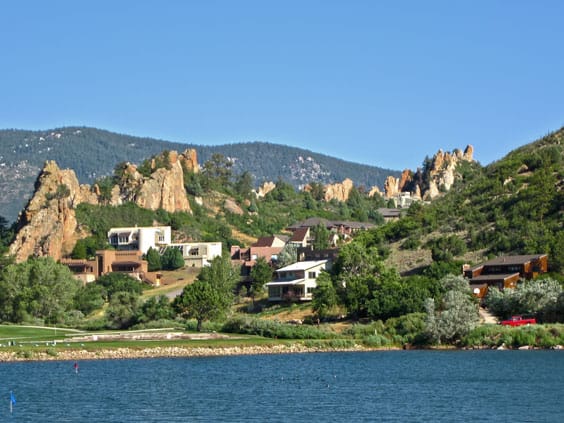 Go another mile on 105. A left on CR60 allows a cross-over to Larkspur and Greenland, where Rattlesnake, Larkspur, and Nemrick Buttes dominate the landscape like an old Western movie. Six more miles south takes you by Raspberry Butte and Monkey Face, through small community clusters and past Spruce and Eagle Mountains. Every dirt lane snaking off the highway piques your curiosity as you wonder who and what lies at road's end.
Call it a day when you hit County Line Road, heading east to I-25 and on home. But, you could stay the course and visit Palmer Lake (okay, it's outside the county), stopping at the Speed Trap for tasty fare, local color, and music on weekends. If interstates bore you, cross I-25 six miles to CR83, then turn north. It's the high road home and an opportunity to explore Castlewood Canyon before the sun sets. Why not make it a perfect afternoon?