Douglas County School District snow day procedures
December 1, 2014
/
/
Comments Off

on Douglas County School District snow day procedures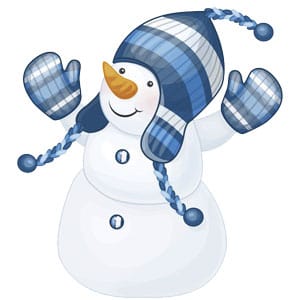 By Lisa Crockett
Colorado weather can be unpredictable, sometimes making travel treacherous. On a snowy day, it can be tough for parents and students to predict whether or not schools will open their doors. When questionable weather descends upon the area, the Douglas County School District (DCSD) has several procedures in place for deciding how it will be handled. Delay and closure information is available on local television and radio, but for quick at-a-glance information, the DCSD website can answer weather questions in a flash, with information available to even the earliest risers.
"The DCSD 'snow team' members convene at 4 a.m. to discuss whether a delay or cancellation is needed," said Paula Hans, DCSD public information officer. "The decision is then immediately posted on the DCSD website. The decision about whether or not to cancel after-school activities is more fluid, sometimes occurring throughout the day."
That snow team, which is comprised of several staff members, including experienced bus drivers evaluates driving conditions and also considers the day's forecast. If snow is accumulating at a rate of one inch or more per hour or if the wind chill reading may pose a danger during the morning walking and bus pick up period, a closure or delay may be indicated. Other factors, like blizzard conditions or blowing and drifting snow may also trigger a closure or delay.
The snow team makes recommendations to the superintendent, who makes a final decision about a delayed start or closure. Because DCSD covers a large geographical area, the district is divided into three regions, which allows for the option of closing selected schools rather than the whole district in the event that weather conditions vary throughout the county. All Castle Pines schools are in the "Highlands Ranch" region, with the exception of Sage Canyon Elementary, Mesa Middle School, and Douglas County High School, which are in the "Castle Rock" region.
In addition to the website, a "school messenger" service which offers voice, text and e-mail message notifications of delay and closure is also available. To opt-in to these services, visit the DCSD website and click on "Parents" and "Emergency Communication."
"We utilize a variety of communication tools to quickly share school closure or delay information with our students, parents and staff members," said Hans. "As always, we respect the decision of our parents to keep their students home, if necessary."
For more information about snow day criteria, the weather closure status of your school, or start times in the event of a delay, visit www.dcsdk12.org/school-closure-status.