E-470 Raises Toll; Encourages Transponders
February 1, 2009
/
/
Comments Off

on E-470 Raises Toll; Encourages Transponders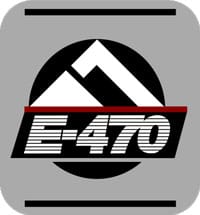 by Terri Wiebold
E-470 recently announced rate increases for tolls effective January, 2009, and customers with EXpressToll transponders will receive discounted rates. However, starting in July, E-470 will no longer be accepting cash payments at any toll locations.
Safeway and King Soopers stores in Castle Pines North (CPN) bring new meaning to "one-stop shopping," with the availability of E-470 EXpressToll transponders.
"We have lots of people who come in for transponders, and it is a very simple process to get one," said CPN Safeway Store Manager Celeste Davis.
Customers interested in getting an E-470 EXpressToll transponder can go the customer service counter at either grocery store and fill out an application. Transponders can be used immediately; however, customers must then contact E-470 within 48 hours to provide credit card information for payment.
CPN King Soopers Manager Monty Sheffield says King Soopers is prepared for the change. "With the recent change, we will make sure to have plenty [of transponders] on hand," said Sheffield.
To read more about the recent changes to E-470 policies, visit "news" at www.castlepinesconnection.com/pages/news/2009/qtr1/e470.html.